Leading Cyber Security Company in India
IndGlobal is one of the best cybersecurity consultancy in Bangalore, providing high-end technical support to various enterprises for real-world cyber threats. IndGlobal offers multiple security services to defend and diffuse malicious attacks, creating a highly secure organizational work environment. As a cyber-security company in Bangalore, we help you diminish the risks and enhance your advantage against competitors by protecting your information and assets to provide a positive work environment for the administration.
As one of the leading cybersecurity firms in Bangalore, our cybersecurity services offer full-service consultancy with a long-term goal to fix all damaged parts of your enterprise and its functionalities. We do this by providing companies and organizations with an understanding of their security risks, followed by the steps required for improvements, investments, and the right choice of cybersecurity options and systems to prevent and remove the threats.
Our cybersecurity company & services in Bangalore has a vast and in-depth understanding of the industry, which allows us to locate and identify the loops in a network & server. After identifying the weak points of an organization, our security experts develop a data security plan to mitigate cyber-attacks' risks alongside the risk of all other possible attacks on company data.
What is Cyber-Security?
The practice of protecting computers, networks, mobile devices, servers, and other electronic network data from malicious attacks is known as cyber-security. It is also known as electronic information security or information technology security as it applies to various contexts from businesses to personal devices. These security services can be divided into a few categories:
Network Security protects computer or server networks from intruders, which included malware and targeted attackers (hackers).
Application Security mainly moves around, providing security to software and devices. An infected application can provide access to confidential information it is designed to protect. A proper security protocol can be successfully implemented only in the design stage and not after the application or software deployment.
Information Security provides protection to the integrity and privacy of data during transit and in storage.
Operational security is a combination of processes and decisions for handling and protecting data assets. The permissions users have while protecting and accessing a network and procedures determine the location and storage of data and how it will be shared are parts of operational security.
End-user Education is the most underrated cyber-security factor that is people. Anyone without the proper understanding of electronics and operations can unknowingly introduce a virus into a computer or network server out of ignorance. Teaching users to delete certain elements and alter certain computer-related behaviors and habits are essential for a successful cybersecurity establishment.
TIPS ON CYBER SAFETY – PROTECTION AGAINST CYBER ATTACKS
Here are our top safety tips for cyber security:
Update your software and operating system to keep the device immune new and evolving malware through security patches.
Install anti-virus software for proper detection and removal of malware and other security threats. Keeping the software updated provides a more significant amount of security to your device.
Use strong passwords.
Avoid opening email attachments for unknown senders to protect your device from malware through spam.
Avoid using unsecured Wi-Fi networks in public places as it makes your device vulnerable to third party attacks.
Avoid visiting unfamiliar insecure websites and keep your web browser updated.
CYBERSECURITY WORKINGS
Broad knowledge and understanding of cyber-security and experience in the field provide us the resources to develop feature-rich and innovative cybersecurity services to offer extensive security to your business from end-to-end.
Cyber Defence
Assisting clients in developing a robust cybersecurity and defense system to protect all business processes' continuous operation irrespective of cyber threats.
Applied Cyber Security
We provide tested solutions, international terms, and advanced tech-friendly tools to improve security in cloud servers and infrastructural data storage servers and create a digital ID for compliance with all platforms.
Managed Security
Assisting clients in the rapid development of security and compliance utilizing innovative tech stacks for cybersecurity or as-a-service capabilities.
Industrial Solutions
We provide our practical and innovative solutions through leveraging our experience, worldwide resources integration, and advanced technology and trends for the entire chain in any industry.
Hire the best cybersecurity consultant in Bengaluru and avail of the following services
Full Risk Assessment
Regular IT Audits
Internal and External Vulnerability Test
Penetration Test
Social Engineering
End-Point Protection
Wired and wireless Network Security Standards and Protocol
Image and File-based backups
Disaster Recovery
Web and Content Filtering
Dark Web monitoring and Alerts
Email Spam and URL Filtering
Sandbox attachment and Data Loss Protection (DLP)
Additional to the protection it provides to your system and information against threats, our Cyber Security Services as a Leading Cyber Security Company in India has several benefits like:
VAPT:
VAPT or Vulnerability and Penetration Testing not only protects your system and information from any cyber-attack but also increases company productivity. Increased productivity and proper protection reduce the chances of a website going down and provides a secure environment for operations. Our VAPT experts offer adequate protection to a client's sensitive data and information, building trust and confidence between the client and us.
Our VAPT services assist client customers in managing Information Security risks, and our cybersecurity experts provide a dedicated service of the highest quality to our clients. Our dedicated cybersecurity team has a work experience of several years serving various clients and companies across different industry verticals. Our IT security and consulting services provide an in-depth report of an application vulnerability and reduce the risk of any data theft in the network.
The present era of technology requires a changing IT infrastructure based on business requirements. These changes are performed by different technical teams, which increases the risks of a cyber-attack. Having several groups working on your business processes requires your IT infrastructure to have proper cyber network security to deal with your data protection and database backup, protecting your company from cyber-attacks. Choose IndGlobal's extensive Cyber Security Services and Vulnerability Assessment and Penetration Testing Services to provide your enterprise with a safe and protected environment.
Why Choose IndGlobal?
IndGlobal has been developing cybersecurity solutions for YEARS and has extensive expertise in the field. Additionally, here is what you get when you choose us for your cybersecurity requirements:
Cost-effective solutions
We offer the best prices for any comprehensive cybersecurity solutions, cost-efficient, and extensive.
Process & Tools
Our cybersecurity experts have knowledge and understanding of a vast technological stack that allows them to plan, develop, and execute the best solutions for your system.
Hire Expert Developers
We provide a team of cybersecurity solution developers of your choice to work in conjecture with your in-house team to deliver the best-suited security solution for your business.
Dedicated Account Manager
We provide a dedicated account manager for all projects who are a single point of contact to continue a steady and undisturbed communication flow to maintain smooth development.
Frequently Asked Questions
An offensive action is caused by a malicious code string that intends to deteriorate the functional working of a networked system of computers and their related resources, including unauthorized access, unapproved alterations, and data destruction.
The probability of a potential cyber-attack can be used to assess your network's risk is known as a cyber-threat.
The risk assessment after a cyber-threat like DDoS or a data breach is called cyber-risk. A cyber risk attack is either qualitative or quantitative.
Cyber-attack is an action of offense to a computer network.
A cyber-threat is the possibility that a particular attack may occur to your system.
And Cyber-risk is associated with the subject of threat assessment and estimation with the probability of potential loss due to an attack.
cyber-threat mitigation refers to reducing or diminishing the seriousness of the damage caused by a cyber-attack.
cyber-threat remediation refers to the reversing or stopping of any cyber-attack damage. Compared to cyber-threat mitigation, which refers to reducing damage with countermeasures.
Recommended practices for best cyber hygiene are:
Use firewalls to protect your computer network.
Install dependable anti-virus and anti-malware software.
Update all OS and Browser security patched regularly.
Define strong passwords and use Multi-factor authentication.
Practice safe browsing
Practice safe email habits
Keep your data separate from applications and use strong encryption for sensitive and confidential data.
To protect your device from online hackers, you have to do the following:
Check the accuracy of personal documents and alter to correct any discrepancies immediately.
Use extreme caution while engaging in online chat rooms or sharing any links online.
Limit the use of personal information on web pages.
Monitor receiving emails for unknown senders and websites.
Keep personal and financial information backups and protected on online servers.
OUR CLIENTELE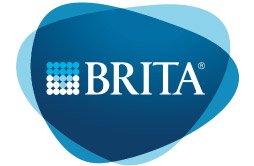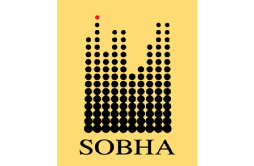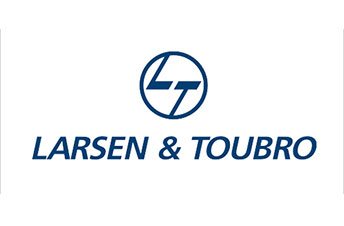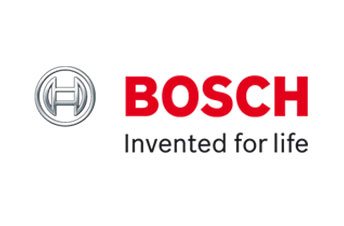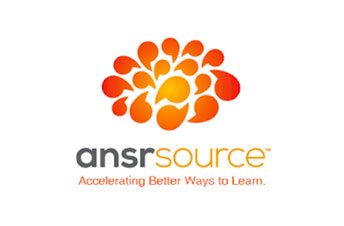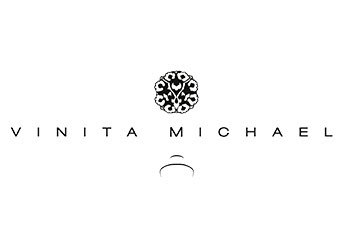 Request a quote or Talk to an expert
We guarantee a response in 6 hours or less. And the best bang for your buck.