Enterprise resource planning (ERP) software is software systems that are proven to be of great help in business planning, administration, and optimization of internal business processes comprising of different modules like supply chain, manufacturing, customer relationship management, human resources, warehouse management etc. Indglobal is the best ERP Software development company in Bangalore proficient in building ERP software that can manage data and management needs of enterprise operating in diverse business segments from single product operations to multiple locations and multiproducts. We integrate every single part of your business under a roof so that distribution, sales, customer service, and finance, every department will work in unison.
Indglobal is the leading customized ERP and cloud ERP software developer in Bangalore, India offering ERP software services and solutions to Small businesses and Enterprises. Having an in-depth knowledge of how an ERP solution can transform your business will give you an insight into its functionality. ERP is a term for the broad set of activities that are essential for a company to manage its business. The major goal of ERP software is to integrate business process and facilitate the information flow in an organization so that the business decisions are data-driven.
Simplify Business Processes
.
ERP helps business to streamline the process to ensure a smooth workflow and better communication between different departments. Automation ensures error-free and clear information flow which makes processes simple and responsive.
Improves Efficiency
.
ERP software solutions in Bangalore provides employees the right data at fingertips that can increase their productivity and empower functions. Easy access to data and improved decision making enhances overall efficiency.
Integrated Information
.
A business has better integration when all the stakeholders are aligned with other needs, goals, and objectives. ERP software development in India brings together various units of an ecosystem like Vendors, customer's alliance partner, and support functions. Streamlining each unit will improve the overall performance of the company.
Improved Agility
.
With ready to access real-time data and efficient business operations, you can easily identify and reach to new business opportunities. Gain better insights and get fast solutions to business-critical questions that are difficult to tackle.
Reduced Operational Costs and Risk
.
While maximizing business control, ERP also ensures compliance along with regulatory requirements and prevents risks. Reduced operational costs are also immediate benefits of ERP software. It lowers inventory control costs, product costs, and marketing costs.
Customer Satisfaction
.
With an ERP system for enterprises, you can provide high-quality customer services thus improving business relationship with them in a faster and efficient manner.
Finance Management
  Streamline the process of finance management.
  Plan business objective and achievement.
  Organize invoice process by automated invoice generation.
  Accounting schedule.
  Gives strong internal control over finance.
Human Resource Management
  Manage the complete information about employees.
  Leave management made easy.
  Streamlining approval mechanism.
  Track assets assigned to individuals.
  Job assignment management.
Inventory Management
  Standardize technical and non-technical assets.
  Optimize warehouse management.
  Tracking of real-time inventory made simple.
  Track each item classes in the system.
  Complete control of stock movement processes.
Procurement Management
  Well organized agreement process to meet the unique business requirement.
  Offers insight on identifying opportunities and overall sales performance.
  360° visibility into supplier relations, risk, and performance.
  Organize source to contract procurement process.
  Make the purchase arrival mechanism organized.
Production Management
  Automated product order generation.
  Goods receipt and issue control.
  Enhanced customer service with on-time delivery and few stockouts.
  Capacity planning and scheduling made efficiently.
  Gain efficiency by automating vital operations related to production.
Project Management
  Efficient project planning and performance tracking.
  Enhance the visibility of project budgets.
  Efficient control on project changes.
  Real-time project status and management.
  Maximized resource utilization and overall profitability.
Sales Management
Manage complete sales processes.
  Sales and shipment invoice generation and processing.
  Powerful reporting and accurate pricing.
  Eliminate redundancy.
  Increase efficiency in inquiry, order, packing, and shipping.
Supply Chain Management
  Streamline technical assistance.
  Error-free supply chain processes.
  Greater visibility into operations.
  Increased speed efficiency and customer satisfaction across all departments.
ERP Software FAQs
A:Enterprise resource planning or ERP software is an integrated business software used to manage resources in any business. It handles planning, production, billing, shipping, sales, accounting, finance and more.
Q:Does ERP software work on all mobile devices?
A:Yes, we develop mobile apps for ERP software that works on mobile devices and it can be accessed from anywhere and on any devices.
Q:Any special training required to work with an ERP system?
A:Training is an integral part of the successful implementation of any new ERP system. ERP implementation company in Bangalore offers training on all experience levels to use ERP software in the right way.
Q:Which is the best ERP system for my business?
A:We offer customized ERP software according to the niche of your business, your project goals, key people in the decision-making process, company structure etc.
Q:How many users can use ERP software?
A:Indglobal's ERP software is highly flexible and customizable. We handle each client differently and offer services according to your unique requirements. You can always add additional users the software once the business expands. You can remove users later, too.
Q:How is the implementation process?
A:The initial phase is the discovery phase where we identify your prerequisites to ensure that your business is ready for ERP implementation. Then comes the implementation phase where our ERP consultants will set up and train your users to use the software on a regular basis. Finally, the finishing touches on the entire implementation process would be covered. After this, phase, your ERP software will successfully go live.
A:We offer excellent customer service and support during ERP implementation. Our well trained and experienced team of experts are always willing to go that extra mile to help customers.
OUR VALUABLE CLIENTS
People who trust us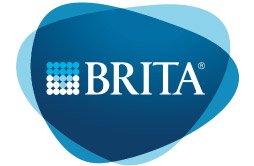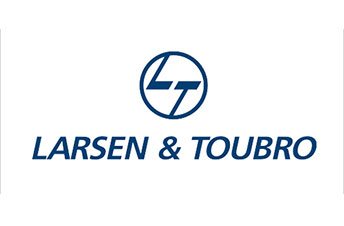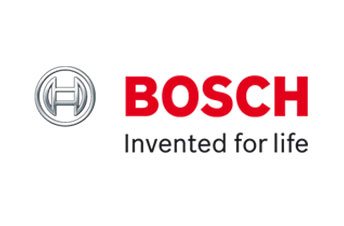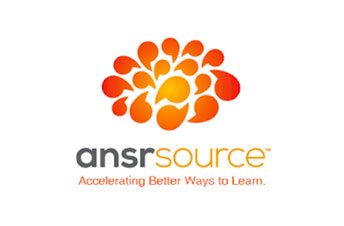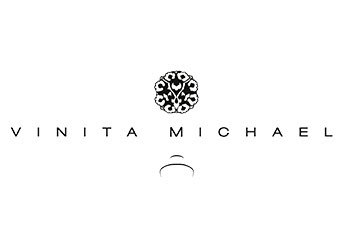 Request a quote or Talk to an expert
We guarantee a response in 6 hours or less. And the best bang for your buck.