INDGLOBAL has trusted clients in health care, technology and other related industries and sectors.
We also provide information security consulting services to sectors like government, business and infrastructure. If you ever doubt your current information security system, you can always count on INDGLOBAL to help you out. We give advice based on the best practices in that particular industry. We provide a host of services including digital forensics, vulnerability and risk assessments, penetration services, policy development, software configuration management, enterprise security architecture design, malicious code review, engineering and architecture design, operations management, software security assurance and a host of related security consulting services.
Digital Forensics
.
Digital forensics uses scientifically derived and proven techniques to collect, preserve, validate, analyze, interpret, document and present digital evidence. It is a proof of supporting evidence for claims made by prosecutors and attorneys in court proceedings, to recover any erased digital evidence. Some of our digital forensics services include computer forensics, mobile device forensics, network forensics, data base forensics and data analysis. INDGLOBAL is one of the leading information and security services companies that use digital forensics to analyze evidence and render proof to the authorities, so they can recover any lost or erased digital evidence.
Vulnerability and risk assessments
.
INDGLOBAL helps develop a resilient vulnerability and threat management system helping you detect and respond to any vulnerability at various operational levels. Some of our service in risk assessments include internal and external penetration testing, application security and source code assessment, mobile and cloud applications security assessment, payment gateways security assessment, compliance audits, insider threat management and context-sensitive vulnerabilities advisory.
Policy and plan development
.
We employ the best practices in cyber security by implementing policies and procedures designed to form a strong and secure foundation. When drafting a policy or while reviewing one, we follow a holistic approach and use unique blends of techniques like legal, regulatory as well as technical expertise. Several important information security policies to implement include Incident Response, Disaster Recovery, Technology Acceptable Use, Remote Access, Backups, Data Encryption, Risk Management, Physical Security, Best Password Practices, Privacy Change Control and Wireless Access among others.
Configuration Management Design and Remediation
.
The set of processes, policies and tools that make up for the development process constitute software configuration management. Configuration management is also the maintenance of the software's 'baseline' or current state. It simultaneously allows developers to simultaneously work on upgrading the features of the software as well as fixing any bugs or errors. INDGLOBAL offers software configuration management services by collaborating with different teams, aiding the development team in developing complex products more securely. Our software configuration management team grants granular permission and has a strong theft detection technology.
Enterprise security architecture design
.
INDGLOBAL has a highly-skilled and experienced team of IT security experts and engineers. Enterprise security architectures and its designs are transforming. So, we provide you with the enterprise security architecture design you are looking for. And we do this while also assuring the time it takes to build it and what the end product will look like. Digitized data, products and processes must be protected. So, there is a need to employ the best cyber security services, especially for enterprises and large corporations. Today, most attackers are acting fast in developing their skills of spotting vulnerabilities in the security architectures and so, enterprises must strengthen their enterprise security architecture.
Malicious code review
.
Malicious code causes the software system to undergo unexpected and undesired changes or breaches in security, causing damage to that system. Malicious code can be a threat to enterprise security and can give a remote server or computer access to the corporation's data. A programmer can also create them for troubleshooting purposes. We use the most advanced computer forensic tools and techniques to detect and dissect malicious code to understand its source, composition, functionality and purpose. We also provide the technical documentation of the malicious code review, in addition to the service.
Computer security incident response
.
INDGLOBAL's CSIR team offers tailor-made solutions that suit the requirements of the organization. Some unique services we offer include: extended bundled response services, onsite incident response, CSIR plan development, CSIR readiness assessment and evidence storage. Today, an organization's ability to respond quickly to computer security incidents and issues is critical. The right response could aid in thwarting cyber security and malware attacks. So, there is a need to quicken the response to computer and cyber security breaches like these. INDGLOBAL is one of the pioneering information security companies which provide the required information to make those critical decisions regarding cyber security incidents.
Operations management
.
Operations management involves the supervision, planning and organization of production, manufacturing and the providing of various services. INDGLOBAL is one of the best operations' management companies you can bank on. At INDGLOBAL, we strive to improve customer experience and operations and enterprise productivity, improvise on digitizing operations for better customer experience and continuously work towards the betterment of management systems, culture and building capabilities. We constantly strive to better the two key areas of operations management including supply chain management and logistics. We have operational managers who are highly skilled in both areas, providing quality operations' management services to our customers.
Applications and software security assurance
.
The need for software security and application assurance stems from the high reliance of organizations on software controls to protect data and its components and computing environments. We provide such levels of application and software security, to avert any potential harm or security breach that arises out of loss, inaccuracy, alteration, unavailability and the misuse of data and resources used and controlled by that software or application. Today, companies are facing the challenge of incurring high costs on data leaks and other such security incidents. Also, investigations and complex regulations are some other challenges faced by these companies. So, we provide application and software security services that are not just cheaper and cost-effective, but one that companies and large organizations can rely on.
Insider threat and APT assessment
.
Phishing attacks and data leaks are on the rise. So, protecting sensitive data as well as corporate information from breaches is the need of the hour. There are various Internet Protocols that are capable of transmitting data out of an organization. These include things like emails, instant messengers, private blogs, web servers, hacker tools, private cloud, and malware and stealth attacks among others. Insider threats are on the rise. And INDGLOBAL is working to protect sensitive data using state-of-the-art data protection platforms. While traditional DLP solutions don't work like they should, our technology ensures data security and protection at all levels by focusing on the threats that actually matter. Our cutting-edge data protection platform protects proprietary source code from being misused, detect and respond to 'kill chain' from APTs, detect OCRs and Geo-locations, protect sensitive data, monitor and control user applications, real-time data forensics and protection based on contexts.
Social Engineering
.
With social engineering having grown complex and sophisticated, you probably already know how susceptible your organization is. Social Engineering prevention services are the need of the day. And there's no one better at it than INDGLOBAL. Our Social Engineering prevention services tests your employees thoroughly, so that they are protected against attacks and breaches. Some of our Social Engineering prevention services include: Finding out the effectiveness of your social engineering controls, maximizing employee security vigilance, improving the security of the organization and regular tests and training for maximizing protection. We can essentially bulletproof your staff security and provide social engineering prevention training programs that are designed to suit the business of your organization.
IT Risk Management and Compliance
.
Effective IT Risk Management and Compliance today requires adherence to a set of standards and controls. The challenges in implementing IT Risk assessment lies in ensuring proper compliance management, especially when it comes to determining the regulations the companies need to adhere to and ensuring that the evidence gathered complies with those regulations. INDGLOBAL, a leading information security consulting firm provides a platform for IT Risk Management and Compliance such that the framework, automation, management and monitoring of the Risk and Compliance is all packaged into one single platform and is accessible from the cloud. This platform ensures that all matters of compliance along with the related data is present on a single system to assist organizations with the ever changing compliance and regulatory requirements.
OUR VALUABLE CLIENTS
People who trust us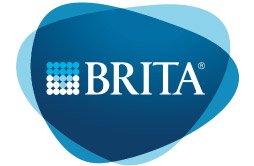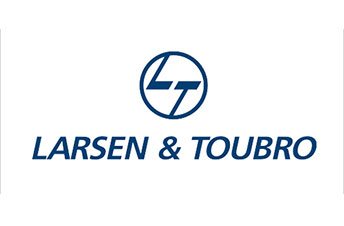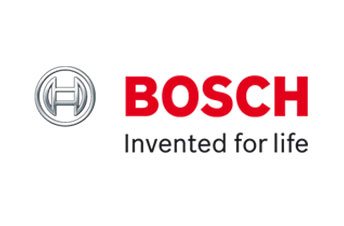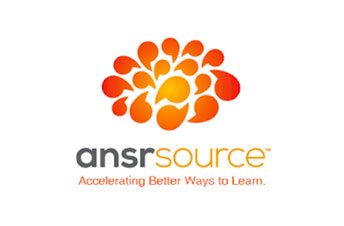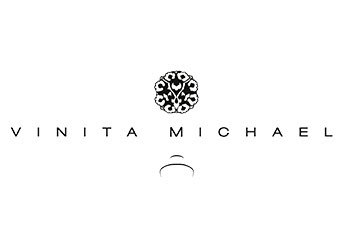 Request a quote or Talk to an expert
We guarantee a response in 6 hours or less. And the best bang for your buck.