Matrimony Mobile App
In Today's world, when everything is possible with the adoption of technology and the advancement of applications, online matrimony also is considered to be one of the fast-developing aspects. With the advent of matrimony apps, the millennials have introduced a new perspective to the concept of marriage that can make your special day an epic affair.
There are lots of matrimonial mobile apps and websites that allow you to find out the best partner. Matrimonial apps have the option to include all the information related to the groom or bride, so it becomes convenient for the parents to get every detail they are looking for.
Also matrimonial mobile apps include a lot of biodata of groom to be and bride to be.
Indglobal is a famous and experienced Matrimonial Website Development Company in India that develops creative matrimonial applications which are appreciated by all. For those who want to venture into matrimonial business, our proficient team here is to help you by offering matrimony mobile app development services which definitely extend the scope of your matrimonial business as well as boost your user base thus satisfying your business goals. The passionate and well-trained team of mobile application developers, UI/UX developers, and other related professionals with their skills and efforts will provide you with a Customized Matrimonial Application in India that thrives your business.


Features: More Advanced features, Higher is the Popularity
There are several features which are to be borne in mind while developing a matrimony app. Choosing the right features is one of the crucial factors which decides the overall success of a matrimony app.
| User | Admin |
| --- | --- |
| Log in | Log In |
| Profile Verification | Customer Profile verification |
| Interest request | Dashboard |
| Create partner profiles | Manage new customers |
| Set compatibility preferences | Manage new invites |
| Upload photos and videos | Manage Affiliation Programs |
| Add horoscope | Manage success stories |
| Browse profile | Membership packages |
| Notification alert | Smart packages |
| Check horoscope with selected profile | Promotion |
| Real time chat with contacts | Payment Gateway |
Upload Images
One of the crucial features of a matrimony app is to allow the users to add images along with their information which makes it more convenient to choose for a right partner.
Search and Filter
With this feature, you can help the users search for their prospective matches as per their personal preferences and requisites.
Save Favourites
This feature aids in saving the profiles of the prospects that have already won their interest.
Chat Integration
The integration of chat API helps to enable the users to communicate with other users.
GPS Integration
Using the option called 'city search', the users can initiate a search in and around their preferred locations.
User Blocking Feature
The user-blocking feature is significant as it allows the users to block unnecessary user profiles
In-app Camera
With this feature users can directly click their pictures and share the snaps with other profiles.
Modes for Payment
A matrimony mobile app should have multiple payment modes like PayPal, Braintree, Stripe etc.
Technology Stack
Choosing the right technology always helps in improving the overall efficiency of a matrimony app. While developing an app, following factors can be taken into consideration:
Mobile – Android, iOS
SMS, Voice and Phone Verification - Twilio, Nexmo etc.
Push Notifications – Twilio, Push.io.
Cloud Environment – AWS, Google etc
Payments – Braintree & PayPal, EWallets etc.
Real-time Analytics – Hadoop, Spark, Apache Flink, Big Data etc.
OUR MOBILE APP PORTFOLIO
Elixir
Remote healthcare services mobile app enabling online doctor consultations and appointments at just a click away.
Cover2Protect
AI-driven health assurance mobile app that incorporates all medical data of patients, including ECG, HR, PPG, and BP.
Nizcare
A health & fitness app that makes it possible to avail text, video, or audio consultation. Also, keep all medical documents and prescriptions safe for future reference.
Q-Tickets
A convenient mobile app to buy movie and event tickets online in Qatar according to your suitable timings.
Ardex Endura
It's an excellent app to explore a comprehensive portfolio of products- tiling & stone care products, waterproofing systems, decorative finishes, and flooring solutions.
L&T Water Supply
A progress monitoring app helpful for project managers to help them track the status of the project and the employee.
K R Cargo Logistics
A secure app for shipping, booking, tracking solutions, with inclusive details of shipping rates, locations, and courier-delivery.
Sangaathi
An excellent app that offers matrimony service helping people from different Indian communities to find their perfect life partners.
Sigma AVIT
A professional app, aiding in project implementation, quality management, and project management via modules like dashboards, timesheets, payroll, CRM, employees, and recruitment.
Elixir Doctor
A remote healthcare mobile app, specializing in the provision of doctor consultations and other online medical services. Experience health comforts at just a click away.
Grocery App
A fast app solution for online shopping of grocery, allowing smooth home delivery eliminating the worries of quality, price, traffic, and parking.
Vouch Out
A mobile app developed to fill the gap of hospitality between restaurateurs and customers. It helps vendors to fetch more repeat customers.
Pricing for Developing a Matrimony App
There are a few factors which help to estimate the cost of developing a Matrimony app.
App Development Platform
If you are planning to develop a matrimony app, the basic need is to choose an ideal platform first. Also, it needs to be decided whether the app needs to target the Android users or the iOS users.
Mobile App Design
It's important that you choose an aesthetically-appealing design for your matrimony app especially in a world that "judges a book by its cover". However, even the most eye-catchy design will fall flat without the correct features and functionalities.
Hence one should pay attention to the usability of matrimony apps depending on the kind of design or the number of features incorporated in the app.
App Development Team
A strong developmental core is very much necessary to make an app stand out. To choose the best app developers, you may need to increase your budget, but as the end result it definitely is going to be worthy.
Benefit of Getting Matrimonial Mobile App
It becomes easy and convenient for the clients to choose their partners within their caste and community with the help of this app. A matrimonial app having a good number of profiles will attract more viewers who will have the ability to navigate these profiles and to find the most suitable candidate according to their choices.
Why you should choose IndGlobal Matrimony App
With our App, you have the option of Easy navigation and instant notifications
Our Matrimonial App provides for search profiles by matrimony id, refine and save potential matches.
It caters to filter profiles based by your requirement and then to send interest/ personal messages to shortlisted profiles
Our App gives an option to connect with prospects as per convenience through personal chats, free messenger, voice, and video call services.
Our App has the feature of GPS-enabled city search which aids in finding suitable profiles based on location.
You have an option to filter your search based on different sects in the Muslim community and to choose from many suitable NRI profiles.
We provide user-friendly app interface where your personal information is protected with Strict privacy rules and security features
Our Matrimonial App consists of large data based on authenticated profiles which further helps in an advanced search based on religion, caste, subcaste, profession etc.
You have the option to view full profiles with photos, upload video profiles.
Instant notification when a potential match communicates.
It is a Lightweight app where you can register using email id or Facebook Id.
FAQs
It is an Indian matrimony website leading in community and professional matches in their industry. We offer superior matchmaking services for people of all castes and religions.
The registration process for Indglobal Matrimony App is very easy. We have a very simple procedure to register online to create your profile. All the steps for registration can be performed easily and you can contact us for any details.
We are leaders in providing online and offline matrimonial services to clients.
Specialized professional matchmaking services to make you choose a partner who can understand you in a better way
We have a varied collection of profiles including NRI, engineers, doctors and high-profile matches.
We maintain strict privacy rules and your personal data is safe and secured with us
You have the option of uploading your photos and videos.
No hidden charges included.
Customer support throughout the day
Yes, it is possible to register for a family member, relative or a friend. You can also enroll for your own.
Or Matrimonial App brings an idea to get millions of people on one platform to meet a single motive. It can make you meet your true life partner and provides detailed information about the desired partner.
We care about privacy and hence, approved invitations are only sent to the customer. If someone shows interest in your profile, they can reach only if you approve it.Likewise, you can get details of a profile, if they are willing to share with you.
This is an option on our website which is available for people who don't like to share their profiles on portals. Keeping in mind the thoughts of such people we prefer providing traditional matchmaking for customers who want to adopt conventional matchmaking services.
You can easily pay us through Mastercard, VISA card, American Express Cards, Net Banking or direct account transfer.
We provide search options based on your preferences. It is a user-friendly process and you can shortlist / contact the profiles as per your interest.
OUR CLIENTELE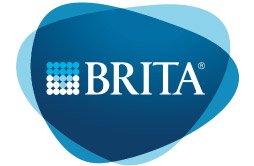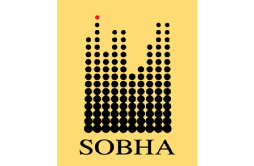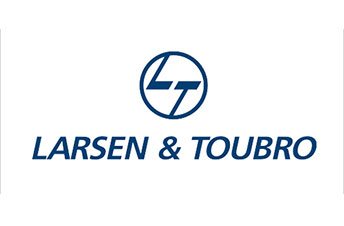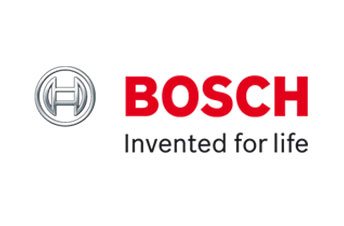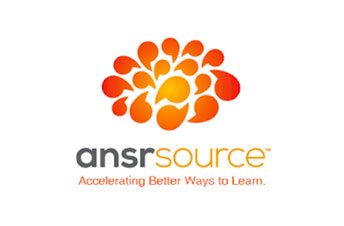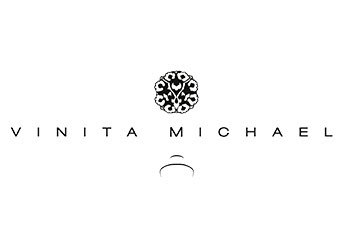 Request a quote or Talk to an expert
We guarantee a response in 6 hours or less. And the best bang for your buck.