IndGlobal Digital-your perfect partner to build, revive and grow a brand multivendor Ecommerce marketplace
The multi-vendor model of e-commerce allows multiple vendors with similar or diverse products to come on a common store frontend to sell their products and services. In a multi vendor marketplace, customers can find a variety of products from a number of stores supported by this marketplace. There are two major ways by which a vendor can sell their product online- either in an individual online store or via a multi-vendor marketplace. There is a common admin who takes care of the technical setup. In turn, the vendors need to manage the inventory and pay certain fixed/ floating commissions to the admin on each sale. This kind of ecommerce setup is also known as Online Marketplace. Amazon, Flipkart, Nykaa, Firstcry, eBay, Alibaba are some examples of multi-vendor ecommerce.
Multi-vendor marketplaces require some unique functionality, which indicates that you need a special software if you want to build your own multi-vendor marketplace. If you are looking for the
best MultiVendor eCommerce Website Development Company in India
, IndGlobal Digital should emerge as the best Ecommerce app development company in India. It is more than a decade that we are in this field providing suitable multi vendor or single vendor ecommerce website development services to our clients across the globe. Our developers ensure to offer best in class development of ecommerce websites that serves all your requirements in woocommerce, Magento, opencart and Shopify platform. With our expertise, and using the latest edge web technologies we have been delivering perfect solutions to our clients. eCommerce websites offered by us are fully functional to run all business types including Grocery, Clothes, Books and several other products. As the
top M-commerce app development company
, we provide elegant custom design services for each and every client to make their business more fruitful and profitable.
Multivendor e-commerce website as an advanced solution to manage vendors
E-commerce is a rapidly growing industry which has occupied a significant share of purchasing in recent days. This industry always uplifts new ideas and approaches to help the vendors increase their sales. Our proficient team at IndGlobal strategise, Design & Develop Mobile Apps – with enhanced functionalities that make browsing, product upload and buying facilities easily operational, simultaneously handling the vendors with ease. As a
leading enterprise app development company in Bangalore, India
we work to construct attractive, user-friendly websites that assists the users to use and monitor their cart on their own. The best part about your website being different than others because of the personalized look and design features. It is easy to validate vendors, generate the invoices or sales reports in just a few clicks. Get the best experience over ecommerce with us to run a profitable business from today!
A brief description of various Multivendor e-commerce websites
Create an outstanding magento E-commerce website design in Bangalore, India with us
IndGlobal Digital is the
Best Magento website development company in Bangalore, India
that offers reliable Magento multi-vendor marketplace development services. We have a team of seasoned ecommerce magento developers with in-depth knowledge and rich experience in the platform. We have worked on a good number of Magento marketplace projects employing the standard Magento extensions along with plugins to convert an existing e-commerce store to a marketplace. We also developed custom extensions and plugins for clients with precise requirements. Being one of the best magento web design companies in Bangalore, we take into consideration its functionalities and technical features before proceeding to deliver the right set of services for them.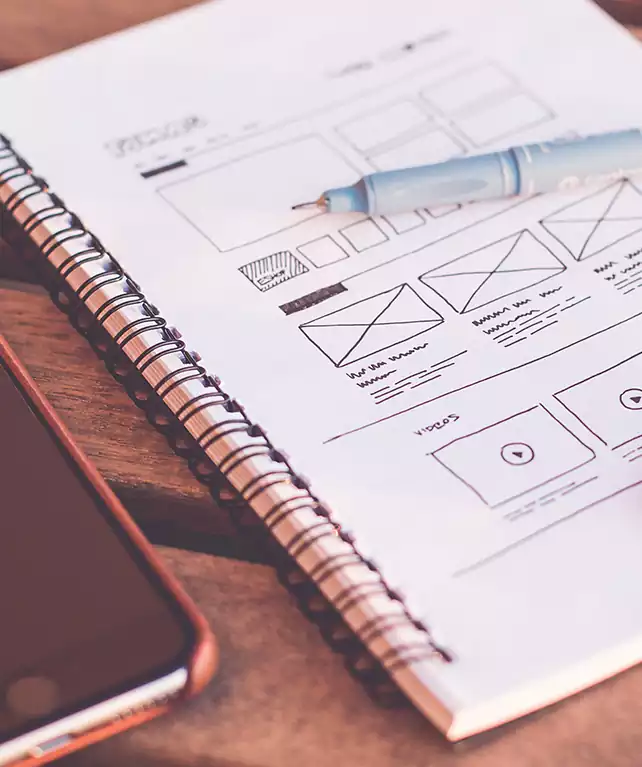 Benefits for Store Owners
Enables the store owners to earn revenues from commission on sales

A wide range of products along with a good number of sellers contributes to higher search rankings for the store

Higher search rankings in turn translate into more traffic for the store

Multi-vendor marketplaces provide a direct buying process since factors like cost of commodities, the availability of stock etc. are all transparent on this platform.

Multi-vendor marketplaces provide better chances for customers and suppliers to establish new relationships and expand their business.

The ecommerce marketplace software runs around the clock thus offering a reduced time frame for selling across geographies.
Benefits for Customers
Provides greater shopping options within a single online destination

Enables comparison between products and their prices to aid in smart shopping.

Helps to save time, effort and money otherwise spent for transportation simultaneously helping them to buy quality products.

Provides an opportunity to the customers to grab the highest quality product at the most moderate price by comparing the product options.

Since ecommerce multi vendor marketplaces feature real time data on the availability and cost of products,  it is easier for buyers to receive the best deal.

Customers can also establish a trading partnership by having an exclusive deal with the vendors.
Benefits for Vendors
Helps to save time and financial expenditures for the small scale vendors since they join a readymade marketplace.
Saves the vendors from the complexities of starting and successfully running an ecommerce store.
Empowers them with mobile connectivity.
By maintaining uniformity, multi-vendor marketplaces help to build an environment with normal exchange of prices within the new and old vendors.
A multi vendor marketing platform acts as a sales channel with a role to market and sell the products for the vendors.
eCommerce multi vendor marketplaces aids in the sales of products overseas by rendering vendors an opportunity to trade in the international online marketplaces.
Hire Our Skilled Developers
If you are planning to start business on an online marketplace platform or if you already have a business and wish to expand it, you do need to hire professional and skilled developers as we have in our array of IndGlobal- the best ecommerce website development company in Bangalore, India. Our proficient team strategise, Design & Develop Apps - employing platform functionalities to build high quality custom multi vendor ecommerce apps with tips to run a successful ecommerce website. For uploading a wide range of products, your website should be good enough in terms of design, and other features like custom dashboard, technical tools etc. Our skilled and experienced android app developers in India help to create attractive, practical and instinctive user interfaces to hold the features. Our website development solutions are compatible to unique features and unique challenges. The very benefits of investing in developing a custom multi vendor ecommerce website with us include Real-time Customer engagement with 24×7 customer service & support. Our Retail App Development company in India provides website development solutions that are elegant and they rise high above the competition.
Custom Multi Vendor eCommerce Website Development Services
We, at IndGlobal Digital- the best Mobile app design and development company in Bangalore provide customizable Multi Vendor eCommerce Website development solutions and Mobile eCommerce App for engaging business areas like B2B, B2C, Retail, wholesale and manufacturing etc. If you are looking for a cost effective Multi Vendor eCommerce App or Multi Vendor Grocery App or for services in android app development Bangalore or
, we are equipped to provide top quality interactive and unique custom designs.
Multi Vendor eCommerce App Features
Multi Vendor Themes

SEO Friendly URL

Endless Product

Social Login

Multi language

Multi Currency

Easy Checkout

Reviews & Rating

Order Management

Advanced Reports

Stock Management

Manage Invoice
According to google, the latest google algorithm responsive design shares a crucial role in improving page rankings. Considering the same, we offer a responsive Multi Vendor eCommerce website Design with excellent UX/UI which ensures an optimal viewing experience across all screens and devices.
IndGlobal Digital custom Multi Vendor ecommerce solutions enables you to get custom URLs for each page so that you can define the URLs to be user friendly and compatible with search engine User friendly URLs are retained better in customer's mind and by targeting keywords you can site rankings can be improved worldwide.
Online multi vendor ecommerce platform options such as unlimited category and unlimited products upload boosts up the customer interest to shop. Further the bulk edit feature via excel or csv file makes the product management an easy task for lany user to browse a multi vendor application.
IndGlobal multi-vendor eCommerce application enables users to Sign Up and/ or Sign In with ease with their social media accounts like Facebook, Twitter,Gmail etc. omitting the requirement to sign up via a prolonged registration process of filling forms. Convenience in login from social media accounts enhances user engagement.·
IndGlobal multi language multi-vendor eCommerce application provides developing an e-commerce website with multiple languages so that worldwide users have convenience of shopping in their native languages. Our multiple language support makes your Multilingual ecommerce store connect with people from many different linguistic backgrounds.
IndGlobal custom multi vendor ecommerce website development offers to choose from multiple currencies to be integrated in an online multi vendor eCommerce store along with accepting payments from customers across the globe in their preferred currency.
Our eCommerce web application features developing an e commerce website with one step checkout process which reduces the size of the checkout forms significantly in just one page thereby leaving no room for shopping cart abandonment.
IndGlobal digital multi vendor eCommerce service app development aids in substantiating all the products in a multi vendor eCommerce site through customer reviews & ratings. When a product receives good reviews or ratings, a trust factor is developed, which helps in improving a brand.
With our custom multi vendor ecommerce app, you receive a notification if a customer places any order. It further aids in categorizing admin dashboard orders into new, pending, processing or complete depending on the order status. Vendors or admin can also generate invoices for the orders at the same time.
The feature of advanced reporting helps in foresee and comprehend sales trends. With our ……….app you have the option of receiving reports product wise, city wise or sales report on an hourly or daily basis. Vendors and admins can analyse the strengths and weaknesses of your multi vendor eCommerce store with other vendors by comparing these reports.
Our custom multi vendor eCommerce application helps in stock management to make it more simple and easier. Both vendors and admin can look through the stock quantities of different warehouses at multiple locations. If also notifies a vendor when stock levels fall below some specified limit.
IndGlobal Digital custom multi vendor eCommerce development software allows vendors to create a HTML invoice as required with a few alterations. Invoices can be typed in multiple languages as supported by the application. It also has a feature aiding to send these invoices as a mail attachment to the user.
FAQs
Linux Operating System
Apache- web server
MySQL database
PHP – 7.1
compatible to Setup Cron Jobs
Yes, The Multi Vendor e-commerce site Script is completely Open Source. Once purchased, the source will be authorized to Clients. It can further be customized as per client requirements.
Certainly. We will help in Installation of the Script with FTP or Cpanel. Usually, the Script is hosted by our Server. if a Client has purchased a server, it will be hosted on his/her server too.
The Scripts support all types of Payment Gateways.
Yes. We do Integrate API's. Once our clients provide their preferred API, we Integrate it within a week.
Documentation of all the Panels will be provided on final handover. You will also receive SDLC on Multi Vendor eCommerce Website Development.
Yes, support will be provided on purchasing of the Multi Vendor eCommerce Site and/ or Multi Vendor eCommerce App where Customizations and Bug Fixing can be done.
No. It will not be available for Commercial Purposes. The script codes are not for any kind of Resale or Redistribution.
OUR CLIENTELE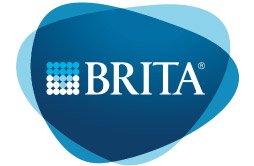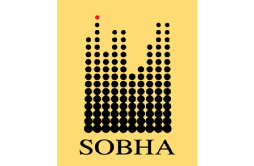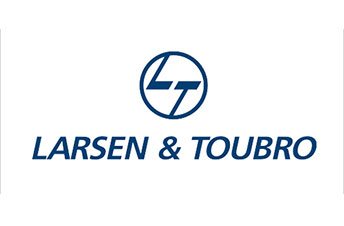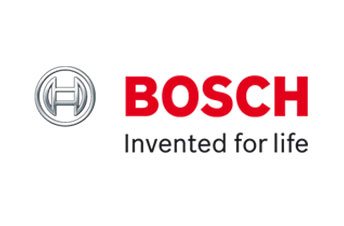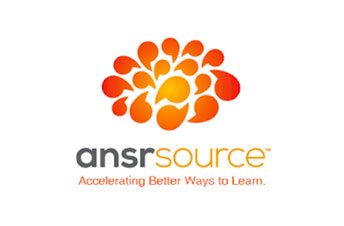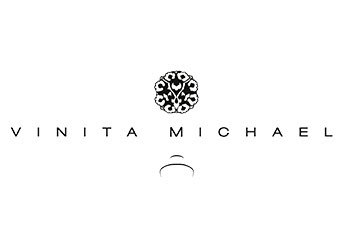 Request a quote or Talk to an expert
We guarantee a response in 6 hours or less. And the best bang for your buck.