With the rapid advancement of technology and increased competition among companies, software outsourcing product development has become an essential factor in successfully running the business. Software outsourcing is now the most discussed business strategy. So, let us discuss what outsourcing development is.
Simply, outsourcing development is the technique of hiring a company and employing software developers with essential skills and experience to develop business software. The outsourcing industry was calculated at $109 billion in 2021 and will reach around $141 billion by 2026. Outsourcing is preferred by businesses that are looking to reduce costs and raise the quality of their work.
Software outsourcing has seen rapid growth in the past several years. Around 60% of businesses outsource their software development process completely. By outsourcing software development, the business owner can focus on other capabilities to boost the functions of the company. But, before you take this route for your business, it is essential to know about the advantages and disadvantages of outsourcing software development.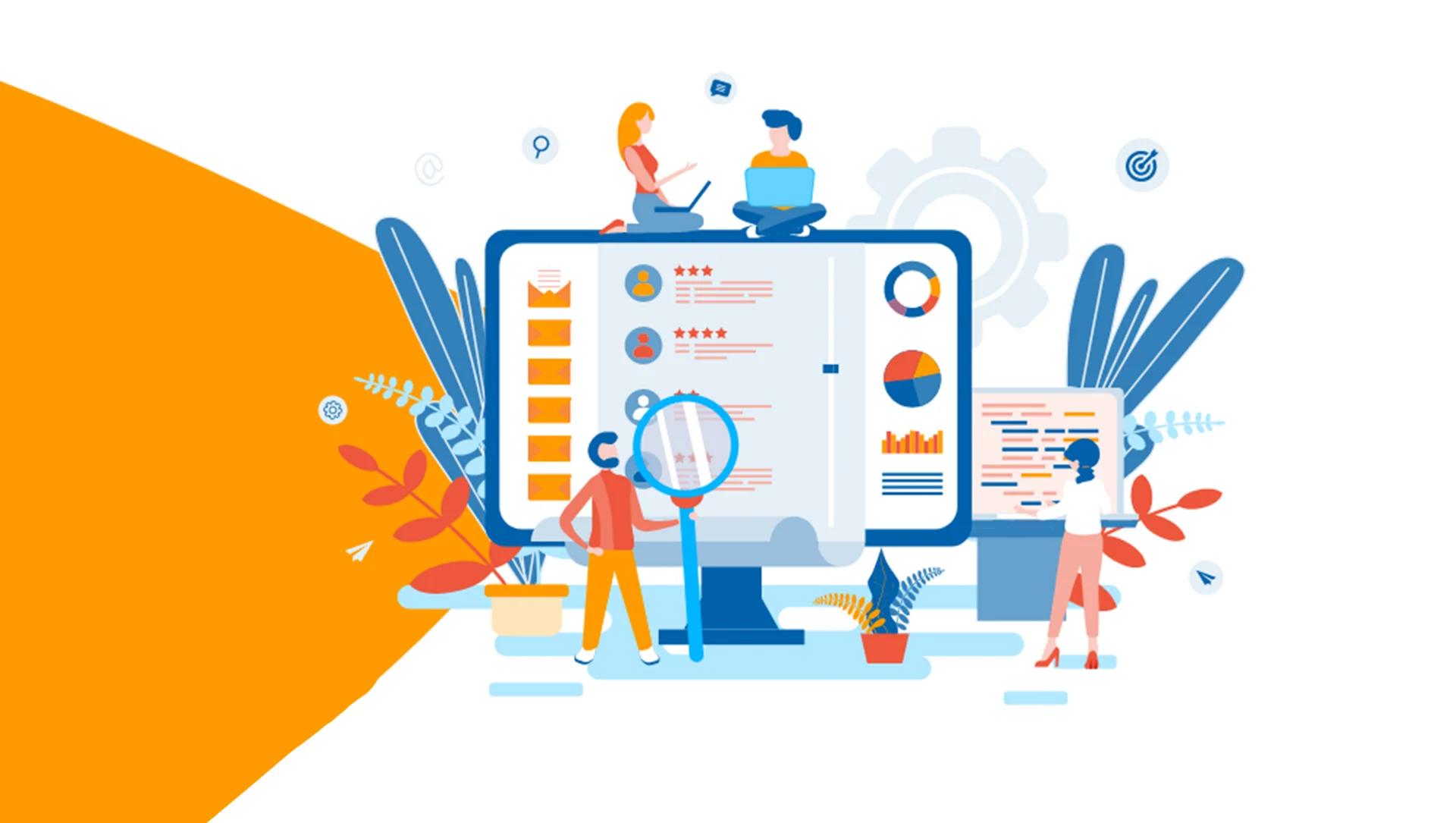 There are three outsourcing models that you can choose from depending on the location your company is situated. The outsourcing types are-
Outsourcing to a company in a different country is called Offshore Outsourcing. 

Outsourcing to a business firm from a nearby country is known as Nearshore Outsourcing.

Outsourcing the work to an on-site or remote-located provider within your own country is Onshore Outsourcing.
Let us now carry on the blog further to know about the pros and cons of outsourcing the software development process.
Pros of Software Outsourcing Development
1. Cost Saving
As a business owner, it is not worth outsourcing without addressing cost savings. It is one of the top advantages that outsourcing offers to a company. Companies can easily reduce some of their expenses by partnering with an outsourcing firm.
Assigning some of your company's duties to qualified professionals rather than hiring new employees is economically good for the organization. Hardware, software, office, and cloud infrastructure costs are lower offering high-quality results. Outsourcing also reduces hiring expenses.
2. Maximization of the Resources
When you connect with professional outsourcing companies, they give flexible and committed teams that are always ready to work. There is no need to spend time training your employees. No matter how big your team is, the external developer who joins your project is productive.
Outsourcing provides more ways to access more skill streams and raise the company's standards. Working with outsourcing developers helps you get essential insights and they strengthen your organization by adding new perspectives.
3. Save Time
It is a very time-consuming process when you have to find applicants, conduct interviews, negotiate with the salary, and get new employees. And, some employees quit in a year or two to find new opportunities. Therefore, working with an outsourcing company frees the time and resources of IT executives to develop high-value corporate plans.
With the market continuously transforming, having a variety of solutions available is necessary to get the right responses to business problems in today's competitive environment.
4. High Scalability
With rapid changes in technology, modern companies should be ready to adapt to the changing demands. Businesses should increase their technical assistance during the development phase. And, this can be time-consuming and expensive to grow a workforce that matches the business needs and requirements.
You can prevent this by employing a scalable solution that can match your demands by adapting outsourcing. Through outsourcing the work, a business can grow effectively and scale up its productivity, freeing up its responsibilities for other important duties.
5. Flexible Hiring Process
You may hire a team of developers for the short term or long term when you decide to outsource the project.  Before outsourcing, you should decide on the hiring strategy that suits your requirements for software development.
And, with outsourcing, you get the option to hire people with any type of skills you require on an hourly basis till the project is completed or the contract expires.
Cons of Software Outsourcing Development
1. Communication and Time Zone Problems
Time zone and communication differences can be a problem for remote work when the business process is not properly set. This can be changed by having a meet-up schedule that helps you set a proper connection. Make sure to check your proficiency in English in advance and discuss it with other team officials of the company.  
2. Confidentiality Risk
The possibility of compromising on confidentiality increases when you get something new for the company, whether it is a partner or an employee. The same goes for outsourcing. If you choose to outsource your work, research to minimize the risk as much as you can, the same as other business functions.
Losing sensitive data is one of the major drawbacks of outsourcing your business functionalities. When you discuss outsourced negotiations, it is necessary to use reliable protections against the loss of data and other confidential agreements.
3. Difficulty in Finding the Right Outsourcing Company
It is recommended to select a highly rated and reputable company to be sure of getting profitable results. If you do not have much time to evaluate the outsourcing firm before selecting them, then find the one that is more focused towards earning profit rather than seeing the caliber of the job they do.
4. Hidden Costs
As cost-efficiency is one of the pros of the outsourcing software development process, there are times when businesses have been victims to some extra hidden costs. So, it is important to be safe from those outsourcing companies who charge additional costs for the management of the project, and other business functions such as administrative support.
Therefore, before you outsource any software project, make sure to have a thorough understanding of all costs in the beginning. This involves getting predictable bills to assure that you will spend according to your budget.
5. Language Barrier
Software development outsourcing companies are based in different countries. And, this can lead to a language barrier that becomes frustrating when you try to communicate your business needs to transform digitally. So, it is good if you try to outsource your software development in Asia as people have skills in speaking English that can help you conduct in-person meetings or video calls to discuss the project.
Tips to Successfully Choose Your Software Outsourcing Company
When used right, outsourcing your software development can save both time and money and provide you with high-quality products. But, when done wrong, it can be costly. So, here are some tips for successfully outsourcing software development.
1. Define the business goals
Before you start searching for a potential outsourcing partner for your business, invest some time to think about what you want to achieve in your project. What problem do you want to solve? What type of features do you need? What is your budget? Get answers to all these questions to find the ideal vendor for your business requirements.
2. Check the outsourcing company profile
Once you know which outsourcing company you wish to contact, it is time to connect with your network of different business owners and know if they have any recommendations or not. Once you get your options, take time to read online reviews and check the website and another portfolio of external vendors.
This gives you a good sense of the working style of the outsourcing company and you get to know whether they are a good fit for your project or not.
3. Present yourself in every step
As you are outsourcing your work to a third party, it does not mean that you have to be away from the project. You have to be involved in everything that is going around and ensure that things are working according to plan.
Try to schedule meetings or meet-ups with your service providers to track the progress and give the desired feedback. Do not hesitate to speak about things that you think are not going to work for your project.
Book a Free Consultation today and Connect with the Leading Software development company in Bangalore.
The Final Words
Let us now team up with your project and search for an outsourcing software development company to get profits for your business. And, when it comes to outsourcing, Indglobal Digital Private Limited is a perfect choice. We have a team of experienced software developers who are experts in different programming languages and have expertise in working with clients of several industries.
We know the importance of producing high-quality work and meeting work deadlines, so we guarantee our clients on-time delivery and customer satisfaction for every project. So, if you are searching for an affordable and best outsourcing software development company, then seek help from the top web design development company in Bangalore and take your business to a new level.
Next Post ←
10+ Web Development Trends of 2023 One Should Know
→ Previous Post
How to Get the Best Online Experience Using Food Delivery Software
---
Request a quote or Talk to an expert
We guarantee a response in 6 hours or less. And the best bang for your buck.