User-friendly E-learning Management System in Bangalore
Indglobal offers a comprehensive solution for learning management systems in Bangalore, empowering you to totally take care of your e-Learning prerequisites or online learning solutions. We perceive that significant expenses can be a significant hindrance to any e-Learning venture. Providing great solutions to the problem, our talented developers prove to be the best team to work with.
Our well designed LMS system software in Bangalore with all necessary and customized modules will benefit your organization to the extreme levels. We have good years of experience spanning over a decade in the field of automated software development. Our interactions with learners, educators, and educational professionals help us understand the exact needs of the sector. As a result, we are capable of creating more robust software solutions for our customers. We, as custom e-learning software providers in Bangalore, are successfully growing and look forward to catering to a wide range of clients globally.
Trusting the top LMS system company in Bangalore will keep your long term objectives at the place, and brilliant revenues are produced. You can deliver educational courses/training programs online with smart devices and desktops with the help of our learning management system software in Bangalore, India. It is a great help for organizing online courses on a daily basis. Learning Management System or e-learning is a more easily accessible system for learners to acquire knowledge, no matter the location. Relying on robust LMS software development has proved to make a simplified system for the education industry.
Benefits of LMS software development

Simple Administration
Seamless Documentation

Constant Tracking
Convenient Reporting
Quicker Delivery
Sound manageable back-end work

Well informed organization
Attract the best individuals
Our E-learning Solutions in Bangalore
LMS Video Modules Development in Bangalore
Having our e-learning video modules in your training sessions will help you host regular lessons in a well-explained manner and reach out to students easily. Video-based e-learning systems will help students easily grasp concepts and better understand the subjects. Our wide range of video generation solutions for the best educational portal development in India include Explainer e-learning videos, Training online videos, Teaching e-learning videos, Subtitled e-learning videos, Narrative online videos, Demonstrative e-learning videos, and Guidance videos
Best Features of Online Educational Videos
Brief and clear concepts
With well-structured e-learning modules, teachers can have brilliant communication with the students to the point and provide effective teaching.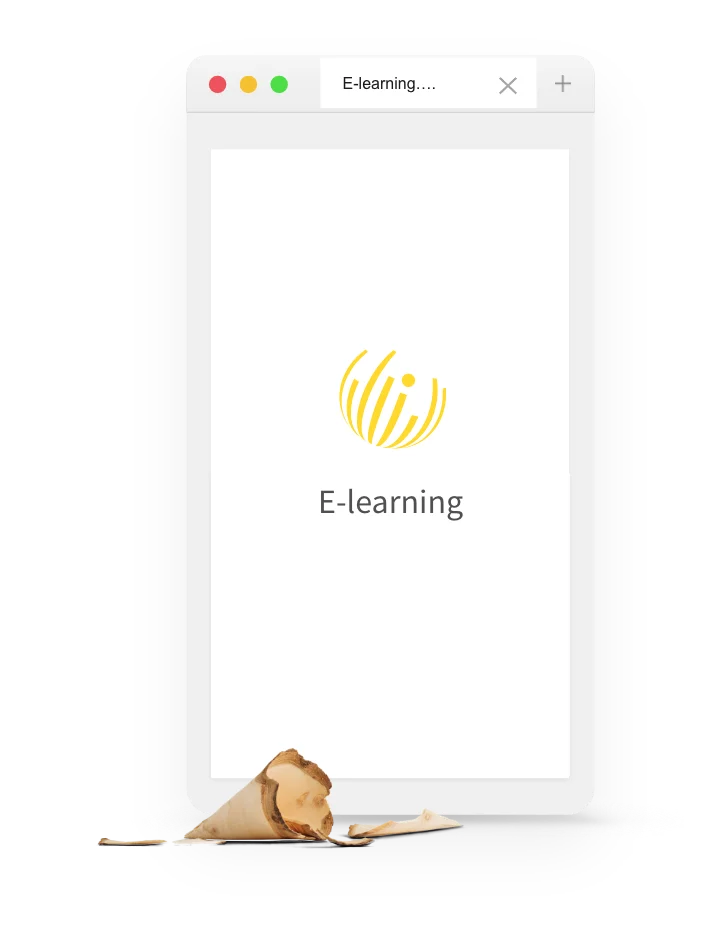 Quicker Access
No more waiting for the video buffering and an elongated time for downloading; our compressed formats of videos will provide the students with easy access to the e-learning modules.
Best audio and visuals
Highest quality videos and sound will enhance the content in the software, and we try the best to cater it to our clients rather than any scope for complaints.
Interesting video designs
Our E-Learning videos comprise interesting designing for course structure and helps in engaging flow of lessons that deliver step-by-step assimilation of topics.
Inclusive Snippets
As the best e-learning service providers in Bangalore, Indglobal offers software that includes creative snippets for various e-learning modules. It helps in breaking the monotony for explaining theories or concepts.
Our HTML-5 based solutions for e-learning in Bangalore
At Indglobal, we take eLearning HTML5 development to a different level. Our eLearning development solutions in Bangalore using HTML5 is important to deliver training materials and enhance the e-learning website. Having an effective design and thorough development, your organization will soar high and attract a large number of students around the world. As a leading e-learning module development services company, we are into the development of various video e-learning solutions based on HTML5 that include instructor-led learning, face-to-face online learning, self-paced videos, pure online videos, recorder e-learning solutions, assessment-based learning, and many more.
Features of our E-Learning HTML5 Solutions
Student/Trainee friendliness
We provide robust e-learning solutions in Bangalore that are user-friendly to students as well as trainees. The UI/UX designing and the high responsiveness of the wholesome software is supreme and designed to be understood in a simple manner.
High Compatibility with all browsers
Our software development services for e-learning in Bangalore are not limited to a single browser, rather, create compatible modules across multiple browsers. Having this highly featured software in an organization will boost the business.
Quality Code standards
Being a company that established a decade ago, we make sure that we follow all the standard coding methods. This will provide error-free modules facilitating hassle-free usage.
Creative Designs
We make use of our creativity to develop robust HTML 5 based e-learning apps and websites where all modules are clearly visible and operative.
Perfectly Executed Solutions
We are good at managing complexities of HTML5 development and have been so far successful in perfect execution of the clients' requirements. Our solutions include the best layout, colors, videos, UI/UX, etc.
Virtual Classroom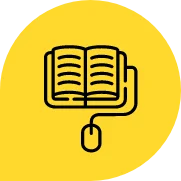 eLearning Courses
Build self-paced courses within minutes that are highly interactive and upload course materials and content in any format.
Tests, Quizzes, and Assessments
Use different formats to create online assessments, tests, and quizzes that make it easier to track the learning process.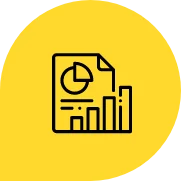 Reports and Analytics
Keep track of the trainers' as well as learners' progress with a robust system for reports and analytics.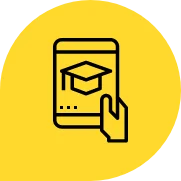 Mobile App Learning
Easy and handy access to eLearning content with Android and iOS smart tablets or mobile devices.
Integrated eCommerce
Get an opportunity to sell instructor-led or other courses with the help of a payment gateway integrated into your e-learning portal.
Our Animation Based E-Learning Solutions
E-Learning can be made amazingly intriguing when suitable animations are included. The group of experts working at Indglobal thoroughly considers innovative ways to make LMS software based on a variety of e-learning modules. Our robust e-learning module development services take care of developing an interactive and interesting software system with the goal to be understood in an intriguing manner. As a top LMS Mobile app development company in Bangalore, we manage different sorts of animated e-learning module advancement and give a complete range of arrangements to customers. Some of our animation based e-learning components include user-friendliness, attractiveness, self-explanatory, attention-grabbing, interactive, narrative, and easily comprehensible.
Core features of elearning lms
Advanced course manager
Drag n drop lesson organiser
Public Instructor
Instructor dashboard
Student dashboard
Invoice print and PDF support
Intuitive course player
Course progress

Course video resume

Quizzes, section and lessons
Course purchase report

Student, instructor messaging
Course filter
Course wishlist
Shopping cart
Multi theme support
Mobile apps
Multiple language support
Multiple currency support
Search engine optimized

Complete responsive design
Extremely user friendly layouts
Open source, easy customization
Strong data privacy
Smart installation and updater
Professional developer support
Student workflow
Sign up for an account and browse courses
Mark your favourite courses to Wishlist
Add to cart your suitable course and make the purchase
Start exploring from my course page
Stay in touch with the instructor through Messaging
Instructor Workflow
Create user-friendly courses from instructor panel
Admin approves all courses that are pending for sale
Money deposited to admin after student's purchase of course
The instructor gets course price commission through Admin
Admin workflow
Install LMS in your own server
Perform setting up the portal
Opportunity to create and sell courses
Allow instructors to sell a variety of courses
Make money; No approval or commission required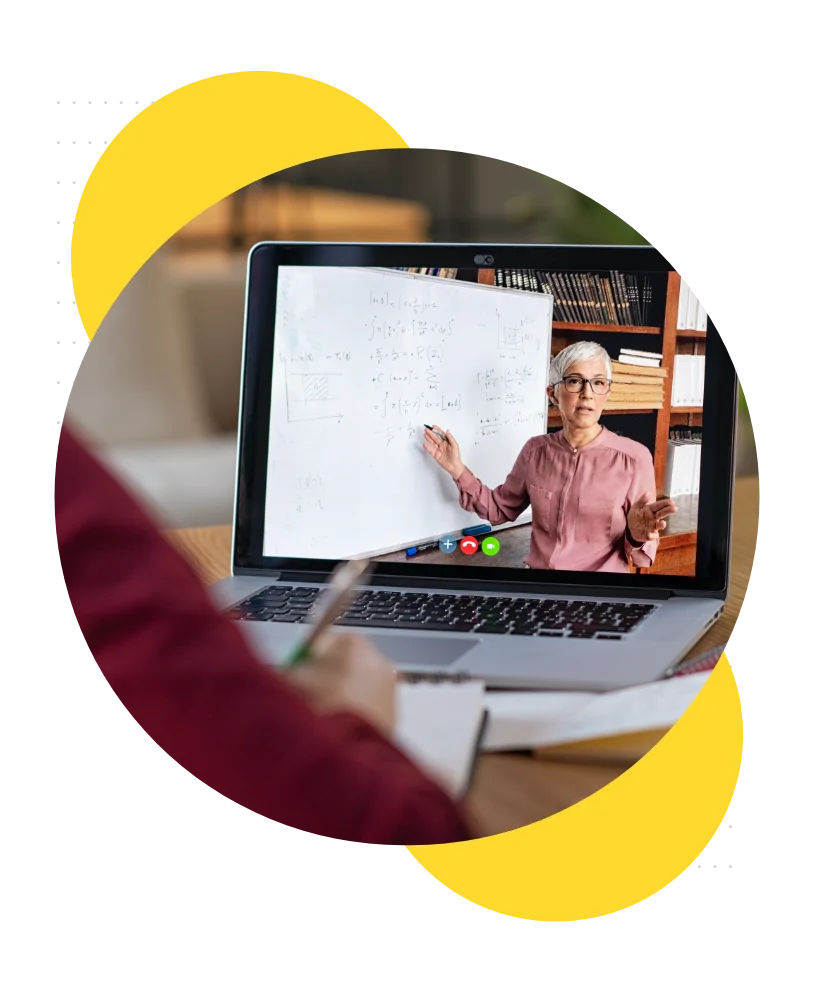 User/student side features E-learning system
Browse the course platform/portal and select the suitable one that you need
Filter courses depending on aspects like topic, language, level, and price
Section 'My Course' enables to view purchased courses and one can start with any of them
Course lesson player section is available for lessons, previews, durations, and sections
Students can take up various kinds of quizzes to track themselves
One can review the course progress as well as follow
Maintain the course wish list by marking them as favourites
Availability of modules like purchase report and invoice for printing
One can keep in touch with the instructor through messaging.
Admin panel features
Course Dashboard/panel for managing courses
'Manager' category
Enrolled student's list
Manual course enrollment
Courses- sales report
Set up an E-learning website system
Instructor settings
Learning Management System
Organize courses in Portal

Generate lessons, course, and quizzes

Easy enrolling & learning for students anytime

Payment of Commission to instructors

Building up one's business and revenue analysis is easier
After installing our LMS software, follow certain steps to set up the course website with payment details, youtube, video API keys, etc. for video lessons. Also, create various categories for courses.

Managing lessons is easier with the LMS software as one can create courses or quizzes. Anyone can easily start teaching with the help of various settings that are in favour of an organized curriculum.

Here's an easy enrollment for students to their preferred courses. Also, various filtering options are available to choose the right and suitable course. My course page enables the students to view the purchased course list. Thereafter, students can start/continue learning from any device anywhere and anytime. A wish list of courses can also be maintained for future reference.

Admins can permit the Instructors to create and submit courses and the revenue generated can be divided according to the standard commission rate. An admin will approve the courses created by instructors before selling and later payout the instructor according to the rates decided.
One can see a detailed report of payment in the administrative panel. There's also an option to view date wise reports which are designed for easy comprehension of business growth and enrol status of courses.
Features of our Animation E-Learning Solutions in Bangalore
Passive E-Learning Solutions
It is highly effective for imparting demonstrative, illustrative, or informational training for students or trainees. Organizations can make use of this animated e-learning system to benefit wide spheres of education.
Limited interaction based E-Learning
When you want less interactive features with e-learning software, you can make use of this system that provides animation bits, basic level tests, navigation expansion, and other features matching your requirements.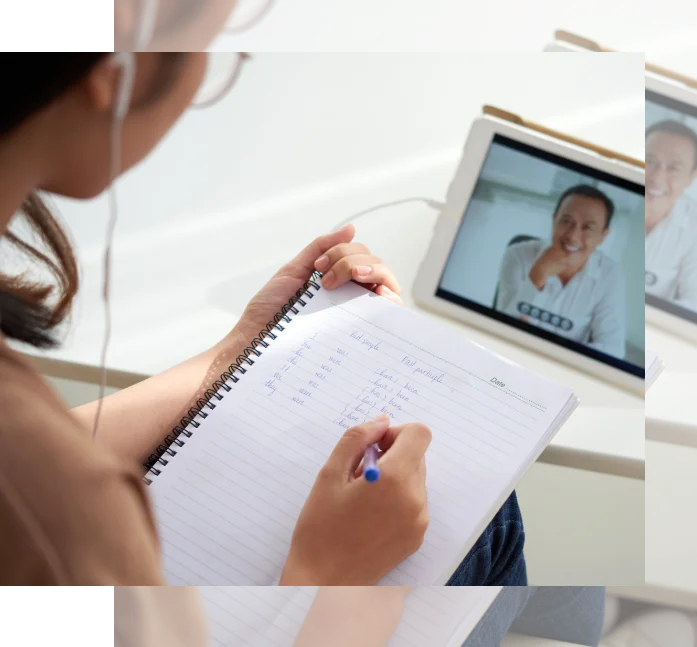 Interactive Type E-Learning
When you want to come up with an online learning solution which is completely interactive, there is a need to add custom animations, test structures, complex user interactions, etc, to make the E-Learning platform highly engaging.
Simulated Kind E-Learning:
A live trainer can be achieved through a robust e-learning platform that provides different modules to create a simulated e-learning solution for you. Different solutions include 3D simulations, real-time scenarios, and high level multimedia that can be effective in turning complex training into simpler form.
Advantages Using the Best Learning Management Systems in Bangalore
Unlimited Content
LMS software can create unlimited content for training courses using videos, PowerPoint, SCORMfiles, 3D videos, PDFs, and CSV files.
Easy Overview
It is built for an easy management of large training programs that involves a plethora of learners around the world.
Seamless Reporting
It enables easy tracking of the performance delivered online and also for instructor-led training via online medium.
Mobility Control
It is a convenient means to conduct training programs with the help of a mobile application, just on fingertips.
Multiple Modules
It takes care of numerous activities via multiple modules and features including account settings, billing, content, and groups.
Ensures Retention
Trainees are loyal to the training conducted with the help of powerful quizzes and other regular updates in the software.
The best LMS software development company in India offered by Indglobal is highly in demand. We create a robust application for the education system. We put our efforts into the changing digital environment and move along to fulfil all the needs in the technology industry. Therefore, we cater to e-learning development services Bangalore, to our clients depending upon their customized needs, budget and resources. As a result, the end-customers including educators and learners would be highly beneficial to get an accommodating and flexible software.
FAQ
Today, the world has turned digital and to make learning available online, e-learning software is highly used. E-learning software enables saving a substantial amount on accommodation and travel costs of both instructors and learners. Also, there's less use of venues and materials.
It's an efficient way of delivering online courses in a convenient and flexible manner. The resources can be gathered anywhere and at any time; people who are working full time/ part-time/ students, can easily take advantage of web-based learning software. Anytime can perform distance learning at ease. Quick delivery of lessons, consistency, reduced costs, effectiveness, and best suiting for everyone are some of the noticeable benefits using e-learning software.
Online learning offers a great platform for interaction between trainers/tutors and learners. Various modules are technologically developed for the software that helps in gaining assistance from all ways. The authorities can analyze training gaps, evaluate learners through online assessments and also provide performance support. Choosing the right e-learning software solution will help establish a seamless interaction among each other.
Various digital tools for making presentations, infographics, videos, animations, assessments, quizzes, to name a few, can be incorporated in the Learning Management System software. This is the world of technology where teachers and students interact in a digital world.
E-learning software is used vastly in Educational and Corporate sectors; E-learning can help to deliver effective training across industries including Pharmaceutical, Retail, Banking & Finance, Manufacturing, and many others. Many organizations need to train their employees on various areas including anti-bribery policies, code of conduct, information security, Good Manufacturing Practices- GMPs, safety, etc.
It is highly flexible for students to opt e-learning courses as it allows them to study from any place with stable internet access. It helps them organize their time effectively and choose the teachers they find comfortable and suitable for studying with. It enables them to refer to all materials anytime repeatedly and have a good grasp of the subjects they want to be expert at. Students can take up online classes at any time of uncertainties and challenges.
LMS stands for Learning Management System and it is a software application to manage, document, track, report and deliver educational courses or training programs. It helps trainers or instructors to deliver class materials to their students in the form of tests, online courses, assignments, online courses, content sharing, and online classes. It helps to track every student's progress and manage records. Essentially, all LMS learning can be called eLearning, but not all eLearning is performed in an LMS.
OUR CLIENTELE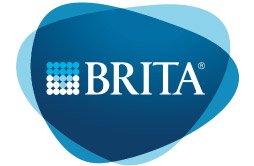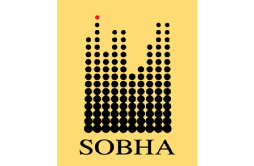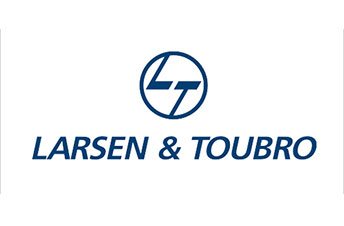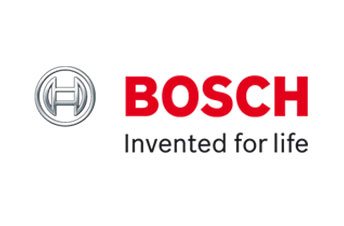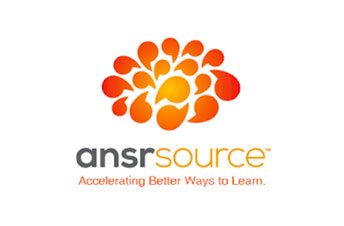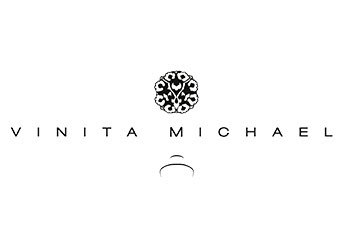 Request a quote or Talk to an expert
We guarantee a response in 6 hours or less. And the best bang for your buck.