IndGlobal Mobile apps development company
Covering technologies, we provide featured-packed mobile experiences, For the user to platform and industry, we are your transformative solution provider As your Mobile app development company in India, we deliver cutting-edge mobile app development services india. Our experiences and our experts in the field ensure full-range mobile services which are latest and have interactive interfaces.
With the infinite possibilities amidst the app development companies in India, our work is focused on all your development needs and ensures your business well-loved on downloading options. Trust us with our end-to-end solutions and we ensure the uniqueness all across multiple platforms with support and maintenance.
Mobile App Development Process
DISCOVER

UI / UX DESIGN

PROTOTYPES

DEVELOPMENT

QUALITY ASSURANCE

DEPLOYMENT

SUPPORT & MAINTENANCE
Client preference end-to-end mobile app development company
We as your Indian Android app developer provide solutions for all platforms. Be it native or hybrid application development choice, we are here with the advanced technologies to keep your mobile app ahead amidst competitors. Trust us and we will help you transform your ideas into an application running across multiple platforms.

Android app development
Numerous android app development services in India have been provided to users. With an experience as such, our experts ensure the android app development to be innovative and of exceptional quality, driving your business towards successes.
iOS/iPhone app development
Feature-rich iOS apps with proper up-gradation and migration choice. We as your iOS apps development company in India deliver solutions for your entire mobile app development cycle, starting from concept to marketing. Know further about our extension features, by connecting with iPad apps development in India today.
Hybrid app development services
Combining along with the advantages of both native and web applications, we as mobile application development India, develop hybrid mobile apps which work well in all platforms and browsers from a base of single code.
React Native app development
Secure, compatible and scalable, this is what you are assured of once you reach out to native mobile app company in India. They make it cross-platform compatible and ensure by all means the best of all.
Industries We Serve
Education
Healthcare
Entertainment
Banking
Business
Job/Career
Travel
Transport
Food
Realstate
Dating
Sports
WE OFFER
Bringing along both Start-ups and Enterprises, we assure Innovative technology reach.
Start-ups
Make a move and we assure our assistance by all means. We ensure your security and as the best android app development in India no matter how difficult the situation is, your trust and confidence on us can remain intact
Enterprises
Delivering best to the audiences as large, we fall amidst the top 10 app development in India. At IndGlobal, our robust applications help you build a brand image with regular up-gradation.
Working Models we follow
Being technically versed, we focus on 2 major working models ensuring quality deliverables.
Dedicated resource model
Working as a mobile app development company in India, we provide infrastructure with skilled professionals on all your projects with no hidden costs or setup bills. Pay only after measurement.
Fixed time and price model
At IndGlobal, our team of experts defines expected deliverable and the timelines mutually. The price we offer as android app design and development in India comes with milestones-based billing with no hidden costs.
We also build
With quality and accuracy, we build the best
AI/MI
As a part of our augmented capabilities and mobile learning, we assure quality with cost-effective products and solutions. Trust us with confidentiality which comes along with responsive android app design in India.
AR/VR
Our experts at IndGlobal ensure interactive and engaging AR-enabled mobile apps with digital information and an extension over features. The tech employed by us is the latest in audio and video streaming, ensuring nothing but user-intended services.
Benefits of Mobile app development company India
Advanced performance monitoring and Auditing
Leading amidst the top 10 app development in India isn't a task. At IndGlobal, we ensure your mobile app performance to come with stringent security audits and performance with security.
QA and testing services
Quality analysts work on your ideas from the initial stage of the project. They ensure to make it seamless across all devices and OS without any loop. Trust us amidst the mobile app development companies in India and we will ensure the best.
Unity engine support with immersive experiences
We are your one trusted partner for android app development in India and we manage to deliver a distinct world with gameplay features enjoyed around. Our analysts make sure to help the users connect well with the virtual environment and enjoy the digitally created space.
Experienced Enterprise app solutions
Moving and promoting smart across the enterprise, our team of android application development in India is experienced to create apps in multiple categories, domains, niches and interests with proper quality and precision.
Gaining a virtual perspective with benefits of inventive approach
Integrating the human perceptions and technology our users are provided with a strong perspective in the environment of the virtual world while the same interact with real one. At IndGlobal our experts ensure to be inventive and unique by all means.

Using analytics and managing engrossing promotions
Ensuring the use of analytics for the success, we strive forward to create AR and VR apps to the corporates and firms who want to promote their brand and offering with the leverage of experience. We as android development in India service provider offers them the best of what we can.
Seamless and streamlined projections
No screen lag or hang-ups, enjoy with the iPhone apps development in India experts to get an overall feel of seamlessness and engrossing in ways.
Pricing
Pricing with android app development company is always competitive and with IndGlobal, we assure that our expertise and experience comes in your hands at a very reasonable cost.
Infinite replay value
With the facility over same along with the VR apps, every expert working with us delivers an experience over products, structure and associated at better costs and a 24*7 consistent technical support and assistance, once the app is deployed.
OUR MOBILE APP PORTFOLIO
Elixir
Remote healthcare services mobile app enabling online doctor consultations and appointments at just a click away.
Cover2Protect
AI-driven health assurance mobile app that incorporates all medical data of patients, including ECG, HR, PPG, and BP.
Nizcare
A health & fitness app that makes it possible to avail text, video, or audio consultation. Also, keep all medical documents and prescriptions safe for future reference.
Q-Tickets
A convenient mobile app to buy movie and event tickets online in Qatar according to your suitable timings.
Ardex Endura
It's an excellent app to explore a comprehensive portfolio of products- tiling & stone care products, waterproofing systems, decorative finishes, and flooring solutions.
L&T Water Supply
A progress monitoring app helpful for project managers to help them track the status of the project and the employee.
K R Cargo Logistics
A secure app for shipping, booking, tracking solutions, with inclusive details of shipping rates, locations, and courier-delivery.
Sangaathi
An excellent app that offers matrimony service helping people from different Indian communities to find their perfect life partners.
Sigma AVIT
A professional app, aiding in project implementation, quality management, and project management via modules like dashboards, timesheets, payroll, CRM, employees, and recruitment.
Elixir Doctor
A remote healthcare mobile app, specializing in the provision of doctor consultations and other online medical services. Experience health comforts at just a click away.
Grocery App
A fast app solution for online shopping of grocery, allowing smooth home delivery eliminating the worries of quality, price, traffic, and parking.
Vouch Out
A mobile app developed to fill the gap of hospitality between restaurateurs and customers. It helps vendors to fetch more repeat customers.
Assuring in-depth knowledge and compatibility we offer customized support
MOBILE APP DEVELOPERS IN INDIA
Why IndGlobal for Mobile Apps development services in India?
As amidst android application development companies in India, we as your creative partner ensure innovation and transformation, making it user-centric and full of fledged mobile apps. Understanding the data of mobile phones usage becoming increasingly critical, we make sure that your potential demand for mobile apps receives the assistance of advanced technology and ease.
By all means, we broaden your market by the best use of the mobile platform and assure your choice to be the best mobile app development in India.
High performance and speed
Application developed by IndGlobal as your android app development company in India is speedy and provides the best experience to the users boosting conversions and improving your Google ranking.
Security which comes with scalability
Maximized scalability and the best of protection to mobile apps, both come as an employed advanced security measure of ours. From advanced data encryption to the secured admin dashboard, we assure to be the best android app development company in India providing unmatched performance.
Cross-device functionality
Compatible along all versions of smartphones, our featured and flexible engagement model comes with routine updates as per our client's requirement. Connect today for a retail app development company in India and see the best of what we present
An integration over existing features
Well integrated with the existing enterprise systems, our apps simplify the flow of information by being aligned with system compatibility measures. Trust us as your mobile apps development company in India and we ensure best without posing any confidentiality issues.
About IndGlobal
IndGlobal is a
mobile app development company in India
, which assures it, customers. the right value of their trust. The services it provides and the simplified it made the businesses of its users, it's the first name that appears for their multiple requirements. Every expert working herein is driven towards to add great values to your ideas, impacting trends and technologies towards better. They provide: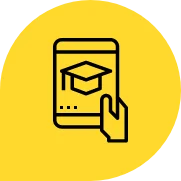 Enterprise app solutions
Consistent tech support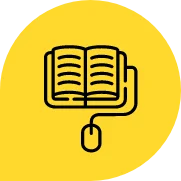 A skilled team of members
Benefits from the inventive approaches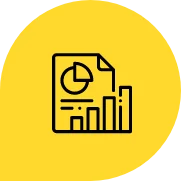 Efficiency in cross-platform app development
FAQ
With the growing demand for varied kinds of applications for smart devices based on both platforms iPhone and Android, it is highly recommended for app development companies to be proficient in launching products for both.
It's not necessary that a website should have similar features just like a mobile app. One can target a robust app development first and then after the start with a one-page website. Later, on getting more attention from the audience, you can plan on creating a responsive website with the same features to that of an app.
A hybrid application looks and feels similar to most of the apps in the app store, however, a hybrid app allows you to use your website for varied features available in it. This helps you save money that otherwise is spent in building native features for each platform individually like Android or iOS.
Native features can be defined as modules that work directly with the devices operating system, Android or iOS. This enables faster performance with high flexibility and user-friendly experience as compared to HTML-5 based web modules. It's highly advantageous to use native features for mobile app development. The apps are called native apps that are meant for a certain mobile device, tablet, etc.
A mobile app can be easily downloaded and installed on your compatible mobile device whereas a mobile website is a web portal which runs directly on the browser on smartphones or devices. Progressive Web Applications (PWAs) behave very similar to mobile apps but are web portals and can be available offline too.
It is very important that a mobile app is highly secure as critical information is stored in it. Login information, account details for e-commerce apps, etc. are usually given by the users, and it is the utmost necessity to take care of its security aspect. A reliable mobile development company will ensure to deliver a secure mobile app.
Usually, an app can take between 3 to 9 months for development. It also depends upon the complexity of the app and project requirement. Several stages exist in the development process and therefore one can expect different amounts of time to complete for each stage. Overall, several months are required to deliver a comprehensive and fully functional mobile app. Time also varies according to the kind of mobile application, is its gaming app, e-commerce app, social site, or any other.
OUR CLIENTELE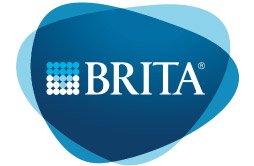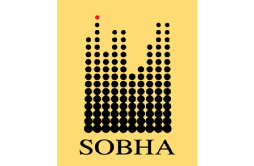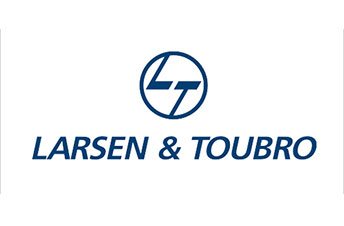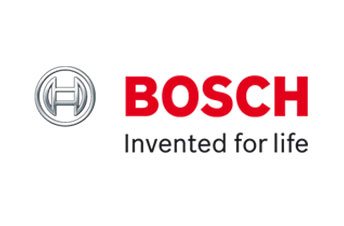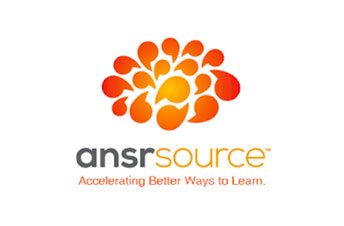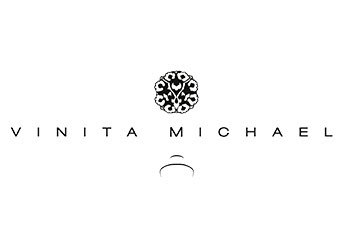 Request a quote or Talk to an expert
We guarantee a response in 6 hours or less. And the best bang for your buck.