One of the biggest names among all CRM software, Salesforce is the largest and well-known cloud platform providers in the world and for all good reason. Everyone making a big deal about salesforce, because it is a technology that transforms businesses. Implementing salesforce cloud with the assistance of an experienced and reliable Salesforce development company in Bangalore, India will benefit your business in multiple ways. Salesforce consistently improves the performance and productivity of any organization. To enhance customer experience and generate more business revenue in 2019, many industries are choosing Salesforce services. No matter what the industry is, customers are the most important part of any business not just from the sales perspective but from a feedback perspective as well.
What is Salesforce?
Salesforce is the world's leading CRM and automation tool that companies of all sizes can deploy to automate and manage their operations, customer services and to drive digital transformation. By integrating Salesforce with other leading technology platforms like IoT, cognitive computing, AI, image recognition etc. with the help of a salesforce consultancy in India is essential to revamp your business. Salesforce is a 100% cloud-based, customizable platform offering a flexible integration with other platforms and systems like ERP, finance, HR, and databases.
The Benefits of Salesforce
Improves your customer serviceIn business, time is money, valuable to both customers and the company. Any customer related issues or queries, they expect it to get it taken care immediately. With salesforce, when customers reach out to you with any issues, your aim must be able to retrieve all customer information with ease to offer the right solutions.
Get access to right data, anywhere anytime Having the right information about your customers, their purchase behavior, activities which allow you to offer the best possible experience creates a win-win scenario for all. Salesforce helps you identify, record customer interactions and makes this info available across various departments and makes data easily available and accessible.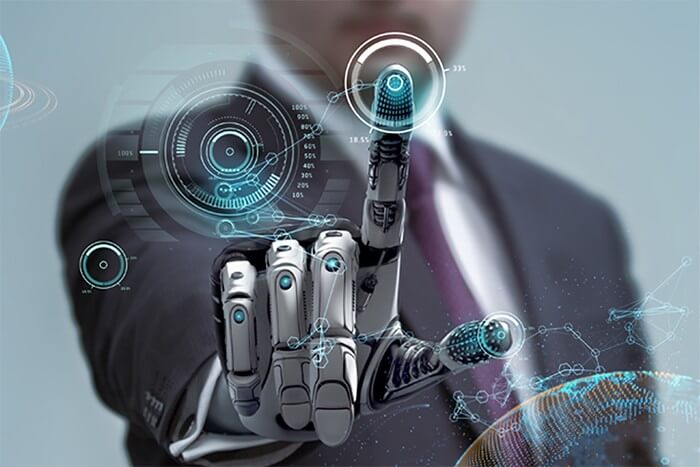 Automate processesOnce a big sale is on, there come hundreds of smaller tasks that much be completed for things to function properly including generating reports and filling out forms. However, with Salesforce, it takes the burden of these tasks off the hand of the team by automating important operations and this gives more time to your sales team to focus on more significant tasks and activities.
Salesforce Dashboards to Transform your Business
Salesforce dashboards display relevant data like sales and marketing info in a way businesses can use these dashboards to understand the  effectiveness of marketing campaigns etc. Every salesforce dashboard serves a visual display of key trends and metrics in business. While a single dashboard displays a single portion of data, you can consolidate multiple dashboards in a single dashboard layout to create a powerful display of assorted business insights. Sales dashboard and reports can be accessed on any devices, any time and from any location. You simply need to log in and access the state oft eh art dashboards instantly to retrieve insights. Sales dashboard offers several benefits including the following:
Simple to accessProfessionals at all levels of an organization can reap the benefits of a salesforce dashboard because it is quite easy to use. Managers can teach employees how to create a dashboard and access specific areas and share it with peers to drive meaningful business improvements.
Advanced business overviewSalesforce dashboard gives an overview of sales, marketing and other departments of a company. It ensures that the business team won't have to dedicate substantial time to search for pertinent insights and receive the information they need to find out how the business is performing at a particular time.
Instant insightsThe dashboard offers up-to-the-minute information and ensures the team can see what's happening with business and tailor their sales and marketing efforts accordingly.
Conclusion
Salesforce doesn't need any introduction as it has already revolutionized the cloud technology and is a prominent name. Any business keenly concerned about offering efficient customer services to its clientele must implement salesforce service cloud to create an impeccable impression in the business. However, choosing a Certified Salesforce implementation partners in Bangalore, India to implement the salesforce is very crucial.To sum up, salesforce never fails in making the operational process efficiency of an organization better.
Next Post ←
The most effective ways to generate leads for the websites
→ Previous Post
Here's A Quick Way to Solve a Problem with ODOO consulting services
---
Request a quote or Talk to an expert
We guarantee a response in 6 hours or less. And the best bang for your buck.