School Management Software & App Development in Bangalore, India
In today's world, administration & management of organizations, particularly educational institutions, has become a tedious and complex task. There are various activities and curriculum tasks, which needs to handle with careful planning, to the point control of the administrative process and systematic approach to help students, their parents, teachers and even the management of the educational institution. Indglobal's management software is a powerful tool to manage all your administrative task with a single line integrated system.
Our software system offers you anytime, anywhere access, ensure smooth functioning of the academic process. Indglobal's school management system effectively manages your day to day administrative activity like managing grades, student attendance, Examt, Employee & Payroll, Fees & Account, Certificates, Front office, Transportation, Hostel, Library, Canteen etc.
Admission Management
Admission management is one of the most important administrative tasks undertaken by the school. With our software, admission team can work proficiently and productively, while allowing schools authorities to track students data seamlessly.
Fee Management
The module allows schools to keep track of present, past and future fee billing and payments, refunds, fee cancellation, conveyance payments, advance fee collection, exam fees, cafeteria payments, and receipt printing. There is also a way to send a reminder to parents about upcoming or late payments.
Student Information
All academic elements and non-academic elements can be stored and tracked here. It allows the school to monitor student performance, fees payable, disciplinary actions and even medical history.
Payroll Management
It ensures all staff members are paid correctly and on time each month by taking into consideration their bonus and deductions. It can be customized to include advance taken, basic pay, loans taken, bonuses, housing allowance, unpaid leave taken, gratuity and statutory deductions.
Examination Management
Examinations are hectic and tedious for the staff as well as students. This module helps the teacher to create single or cumulative examination reports, questions banks, schedule examinations, analyze scores and create questions papers using the question bank.
Staff Information
Easy to get information about the workforce, issue ID cards, keep track of vacancies, schedule interviews, shortlist potential candidates, promotions and performance analyzer.
Timetable Management
When timetables are created, educators have to take into account syllabus, optional subjects, number of working hours and faculty availability. This module allows schools to design timetables taking all these parameters into consideration and helps save time and effort.
Attendance Management
It allows the school to track students daily, weekly and monthly attendance and absenteeism. If a student is absent, an automatic alert can be sent to parents. It also allows schools to schedule holidays. The module can be integrated with biometric scanners or student ID card to make attendance management and tracking easier.
Benefits to Management
Indglobal's highly agile and collaborative school management software helps an institution to improve the operational efficiency, reduce overall cost and empower the management students, teachers, parents, and students to get the right information at the right time so that they can act effectively.
Here are the advantages of a school management software to management
 Ease the operation and functioning
 Reduce paper costs
 Reduce meeting time
 Reduce employee working hours
Benefits to teachers
Our top school management software in Bangalore, India keeps teachers relaxed and focus solely on teaching activities. It also reduces the workload of the teachers while doing redundant and time consuming administrative works and to focus on the educational progress of students.
Here are the advantages of a school management software to management
 Ease the operation and functioning
 Reduce paper costs
 Reduce meeting time
 Reduce employee working hours
Benefits to parents and students
Indglobal's best online school management software that keeps both parents and students connected with the respective teacher. The school management keeps parents and students updated with the appropriate information at the appropriate time.
 Active participation in school activities.
 Online submission of homework, assignments, and projects.
 Enhanced interaction with teachers and school management.
 On time notifications of news, discussion forums, photos, etc
 Get detailed school event as well as holiday list
 Regular instant update on children's behavior, attendance percentage, progress, and fee payment.
Core Modules
Configurations, Courses and Batches
We create well-configured school management software for school, college, university or other professional institutes that support all variations in courses and batches of every institution. Our software adapts to the institution's system and process with the provision of the right configuration of courses and batches, and also other general settings. You can adjust SMS settings according to your institute's requirement of sending SMS to the users. You will find easy to manage student's profile and record based on the submitted documents and certificates.
Institute Event/Calendar
Institute's schedule can be maintained in our school software calendar, it allows easy tracking of updates including upcoming events, fees information and examination schedule. It is very convenient for the students, parents and staff to get updated data and act accordingly. It will prevent missing of important dates and actions required at the end of the respective person.
Student Parent login
With student or parent login facility, they can get notified regarding the assignments, progress, attendance and exam reports. They can also receive school alerts related to home works or holidays by the educational institution. The information can be in the form of .doc, .pdf, .xls, etc. which can be downloaded and viewed using the appropriate software.
Reports Center
You can attain a detailed report related to the users, batches, courses, fees, subjects, payroll and siblings. These reports are dynamic in nature and get automatically updated depending on the changes made in the data. Having all the information at a common point makes it convenient to access and refer in case of urgent need.
ID Card Generation
You can customize an id card template and create it according to your institution's requirements and suitability. By adding the user photos, barcodes, addresses, batch information, and other required contact information, one can design ID cards for students that help them identify as a reflection of the school/college/university/institution.
News Management
Our software will help you to create and publish campus news in a better way. With the use of rich text content, videos, images, and more, you can make the news more creative and attractive. In addition, you can give commenting or replying options for readers of the news.
Employee Login Service
With this service, each user such as teachers and other staffs can have a login and logout system. With the biometric device, the system will record the reports of an employee's entrance and exit. It also manages the leave application and approval, fee collection, work assignment, and more.
Custom Student Remarks
It allows you to give remarks and comments on any student's performance in an exam or an assignment which is conducted in the class or the school. It also allows the teachers to give day-by-day remarks on a student's performance in the class activities, and all these remarks and information will be accessible to the parents.
Certificate generation
With the software, you can quickly create certificates for students and staffs when an academic function or fest happens. You can easily create them with different templates, barcodes, user photos, and more; that means, you don't have to pay an extra amount for a photoshop designer.
Student Attendance
Teachers can track the attendance of students in a convenient medium through our software. They can make a day-wise or subject-wise entry with a click away, also covering the information of half-day/full-day presence. The attendance report can be generated and evaluated by the administrator.
Customisable Dashboards
We provide user-friendly and easy to operate dashboards to institutions and these are also customisable. Plenty of information can be displayed via module dash lets that include birthdays, gallery pictures, employees or students attendance and fees information. Some latest updates or news can be shared using dashboards.
User Management
There are four types of users for this software including administrator, employees, students and parents. The administrator can access the user management section and determine what other users can and cannot do with the software. Admin can manage all the users using this module such as updating profile, blocking users from accessing application due to certain reasons and setting various levels of access controls for employees.
Messaging System
With an inbuilt messaging system, admins can notify students, teachers or parents regarding updates/needful action by sending messages. It can be a message related to school events, due fees, or any other to the parent and about Parents-Teachers meetings to teachers and parents. We can save by preventing excessive use of receipts and manual notices.
SMS Integration
Our software will be integrated to a bulk SMS service provider and you can use the SMS module for sending personal SMS texts to parents, students and employees, also in the form of automated alert messages delivered to mobile phones. Enabling this leaves no action for complaints about not being informed and missing updates.
Pro Modules
Assignment
This is a platform which mainly helps teachers to assign tasks, homework, and assignments to students. This will also allow them to collect, revies, and store their works without any hassles. They can store those works in the format of word-processed documents, spreadsheets, images, and more.
Transport
Our transport management system will help you to handle all your school's transportation system with the record of vehicle information including vehicle route, number of stops, and more. You can allocate students and staff according to their bus routes and the availability of seats. Apart from these, you can facilitate travel fee collection through the software.
Discussion
This platform allows teachers and educators to communicate and share opinions by having discussions and give feedback with the software. The group members have the privilege of viewing and commenting on the messages.
Task
This domain will allow teachers or managers to assign tasks and activities. On the other hand, it allows the students and staff to upload their finished tasks in the form of documents through the software platform.
Google SSO
Our software integrated with Google saves you from the ordeal of losing your username and password. It enables easy logging into your school management software account using your Google login details. If you have a Gmail account, you can use it to log in to your account and you will be able to access google docs as well.
Hostel
The hostel module is very convenient for the wardens to record all details including hostel rooms, number of rooms available, change in rooms, a number of students allocated to a room and fee collection plus tracking. They can also include additional information related to the hostel and institution via customised fields. A comprehensive report generation can be done.
Inventory
To make sure proper utilization of items in the institution, an inventory module is necessary. Recording and maintaining item and supplier details, raising indents (by employees) and purchase orders, and creating invoices and goods received tracking are some of the functionality of the module. The entire inventory and supply chain process is streamlined and easily tracked.
Library
Using the library module, it is easier for students as well as librarians to keep proper records. Students can easily reserve the books they want to be issued after searching the details of the books from the dashboard. Librarians can also manage all books list issued and information about due dates. An integrated barcode scanning system allows easy recordings.
Poll
A majority of polling on a particular subject helps in getting feedback and opinions and thus helps in taking a firm decision on improvement if required. A continuous growth in an institution is possible when all the members are engaged, be it students, employees or admin. Knowing about the views of the majority of people in a seminar or an event and addressing the issues in future conduct (if necessary) is an important aspect.
Google Doc
It is very easy to access and edit any data through Google Docs. Logged in members for the software can view and upload various kinds of documents which are informative and related to notifications. One can log in with Google credentials to view, upload or download the required doc. It is easily manageable and there is no risk of errors and losses.
Data Management
As we know, data management is one of the most difficult tasks for any institution to perform. With our software, you can easily manage any of your data by recording, storing, analyzing, and making reports on them within lesser time and effort.
Gallery
You can create a private album for sharing images within the institution and can create a public album to share images with your customers. With this module, you can upload and share them quickly and easily.
Placement
Campus placement is an important part of the curriculum and streamlining the process through rigorous software can really be helpful. Students can be informed timely about the placement events, authorization provision and result announcements can be made. Other related reports for analysis and announcements can also be generated.
Theme
An attractive theme can be chosen by an administrator for representing your institution's identity and traits. A variety of font styling options, background colour and themes can be chosen from color pallette section in settings. Doing this, you will make an effort to lure the users and help them keep updated about various subjects.
Discipline
There are various discipline measures one can take in an institution through the software. It makes it easy to file complaints/issues against a teacher or student. Employees or students can be assigned responsibility to solve the problem raised. Proof or evidence information can be uploaded in the form of pics, docs or attachments. Actions taken can be updated.
Pro Plus Modules
Applicant Registration
Newcomers and applicants can receive online admission registration details and forms. You can give them information regarding the batch allocated to them and also about the academic fees. Filling up the registration form can be done through this module. For the admission department, fee submission reports and receipts can be generated.
Custom Report
There are various reports required to be generated and updated for the formalities of the institution. The school management software will allow easy modifying of reports according to the customised needs of the admin, also based on the latest update of a student or employee. Automated updates take place in the students profile while updating the columns.
Online Exam
Your institution can conduct surprise examinations through an online platform for various subjects. A general test for the students can be given in the form of MCQs or theory. Online exam and its result are highlighted for all individuals. This is also helpful for students who cannot necessarily travel during their ailment.
Payment Gateway Integration
The payment of fees for different requirements arises in taking admission to an institution. This can be a tedious task for many as they need to find time and suitability. A software mitigates this problem and allows easy and secure transfer of money through different online modes such as net banking, credit/debit cards and wallets. One can receive instant fee receipts regarding the same.
Custom Imports
Students data, bulk employee details, student or parent data, exam scores, daily attendance info, inventory and library details can be imported using this custom imports module. A lot of time can be saved and errors can be avoided, useful for admin, with minimising the usage of manual data entry tasks. A cross-checking of data can also be performed.
Fee Import
Updated fee information can be given to the students or parents through the software. Through this, they will come to know about the assigned or unassigned scheduled fee structure. It helps administrator for convenient management of student fees, there is no need of giving in writing and getting behind each individual.
App Frame
This module enables third party clients to add their independent application with the help of an administrator or privileged employee. The clients or users are given the liberty to add, edit or delete apps as per their needs. This way of interaction with their customers is hassle-free and fruitful to them.
Email Integration
A faster and easier way of sending detailed information to employees, students or guardians is electronic mail (email). Through the use of this software, the administrator can perform group emailing on specific events. Also, a customised email can be created and sent to a particular section of targeted members.
Data Export
It is a valuable module as it helps to export data related to employees, students, subjects, attendance, etc. in various formats including .xml or CSV. It facilitates the backup of data, data transfer, data-driven decision-making and data analysis. The export operation is flawless and exhibits perfect execution of work.
Instant Fee
There arises the requirement of fund collection during special occasions like teachers' day celebration, farewell parties, functions, seminars, relief funds, infrastructure improvement, etc. This kind of money payment falls under the instant fee category and it can be easily managed with the help of this software.
API Access
This module offers multiple methods of integrating and extending the software functionality. Various features such as SSO (Single Sign-On) for enhanced security and features to easily manage students & teachers are additional benefits. This helps in enhancing their productivity and in creating seamless integration with other software.
Tally Integration
It is a plugin used as a bridge between Tally and the school management software. This enables the transfer of all transaction to Tally from the software as a bulk export. You can synchronise the software with Tally by selecting the start and end date. It is highly useful for automated results.
Enterprise Modules
Form Builder
Different kinds of forms can be created using this module. It allows easy sharing with the concerned individual or group of people. It facilitates the creation of templates and reusing different recipients. Various feedback forms can be created for the objective of improving staff performance. Admins can get access to reports, ratings and analysis after the submission of filled forms by respective people.
Doc Manager
It is a safe place to store different docs and the administrator can oversee the students' or employees' documents and manage those in the required folders. This can be further accessed and downloaded by the users and processed for different uses. A lecture plan or activity plan can be distributed to targeted users.
Reminder
Reminder module helps in sending alerts to the users about any upcoming events taking place in the institution. SMS or email are also sent for scheduling fee submission dates based on different batches. It can be done multiple times and can be set according to your requirement. With this online reminder system, educational institutes, as well as parents or guardians, are relaxed regarding notifications and fee submission.
Alumni
The prestigious students and professionals are part of your alumni and you can manage their records with the inclusion of all important pieces of information. You can even communicate easily with them via SMS or email after maintaining their database. This can be done for career advice and training programs conducted for exchanging knowledge and practical usage.
Blog
This section allows teachers, students or employees to share their experiences or stories in the form of blog posts. This enables knowledge exchange and one can put their remarks, comment or suggestion in the respective blog. This keeps everyone engaged and encourages greater interaction among all. A technologically driven platform in the form of Blog module is available to discuss important prevalent topics thereby enabling a healthy learning atmosphere.
Automatic Timetable Generator
Students and parents can get timetables easily through a common platform where a massive generation of timetables via software is possible within minimum time duration. It enables clear picture for teachers for their respective subject and batches, and also avoids clashes with other teachers when more than one faculty enters to a common classroom.
Audit
Continuous monitoring and tracking are important in every field and it applies to an educational institution too. The 'Audit' is the word for checking or tracking all activities associated with the school. Through this module in the software, different departmental activities including finance, user accounts, employees and students can be kept an eye on. Fee transactions can also be tracked in the logs.
Azure Integration
This integration allows the software users to log in to the system using their Microsoft account credentials. It is possible through Microsoft Azure Active Directory (AD) Single Sign-On (SSO).
Azure works via connecting multiple independent systems and enables digital evolution.
OUR VALUABLE CLIENTS
People who trust us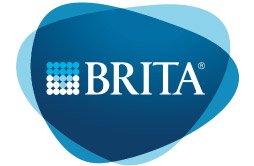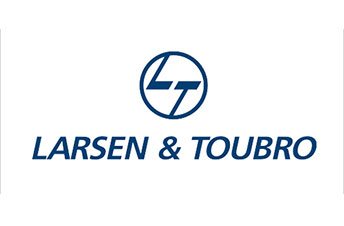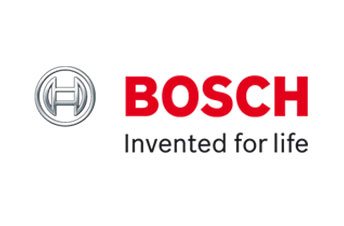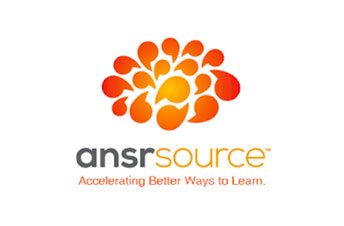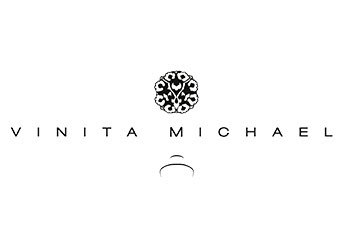 Request a quote or Talk to an expert
We guarantee a response in 6 hours or less. And the best bang for your buck.