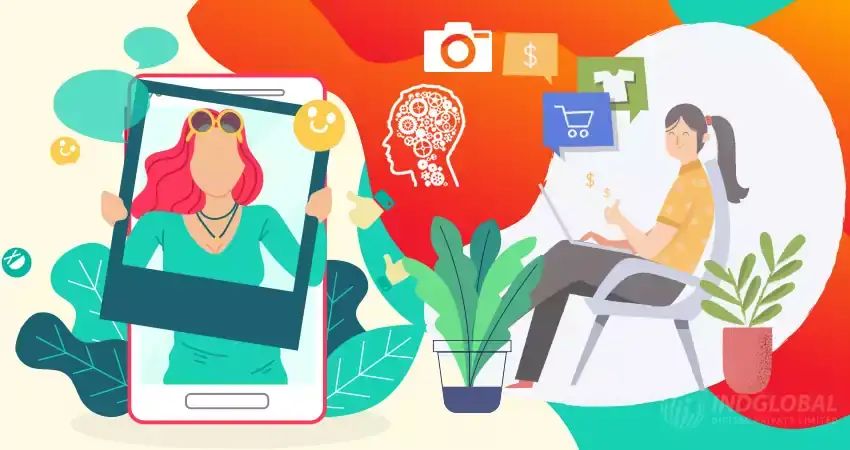 Gauging e-commerce trends is not solely about quantifying their evolution. 2017, as expected, turned out to be a great year for ecommerce. The worldwide revenue touched a whopping 2290 billion USD. It is poised to touch $4.5 trillion in the year 2021. The remarkable growth wouldn't have been possible without the leading stores embracing the ever-evolving trends shaping online purchase from time to time.
As has been indicated above, eCommerce will continue to evolve at a rapid pace and an e-commerce development company in order to be a part of this phenomenon needs to ensure that it is keeping up with the most dominant trends to emerge strong in the coming years. Provided below is a look:
Ecommerce will thrive on improved photography
It has been unequivocally maintained that incorporating original photography to your ecommerce website is a challenge. However, it should not really be forgotten that turning to low quality stock photography in 2018 can turn out to be detrimental for your brand – quite simply because these photos end up "cheapening" your brand rather than dignifying it. The inclusion of 360 degree images of models endorsing your products and high quality videos (that you can add to YouTube for increased trajectory) can do the trick for you!
Artificial Intelligence: It's Rise and Rise
Be prepared to leverage the power of AI to perform even fundamental responsibilities like accessing customer data for improved customer segmentation and eventual identification of purchase patterns. A great in-store experience is infallibly backed by store personalization and automation. Gaining access to accurate customer data has consistently remained a challenge – owing to which more and more businesses are turning to AI-powered tools to facilitate creation of personal user recommendations.
Social Shopping: How the Visual Platforms will gain Prominence
Social shopping is clearly wielding a significant impact in this arena. An e-commerce development company in India will definitely ask you to prioritize visual platforms like Pinterest and Instagram. It has been very interestingly pointed out that these platforms actually bring the products to the customers without the customers even realizing it. It's just about them clicking on the pictures of their favorite products for a better view and then being allowed to purchase it right there! The rest of 2018 is definitely going to see a lot more of social shopping being integrated into the holistic marketing mix.
Why We can't do Without M-Commerce anymore
Mobile commerce has clearly been a vital force steering digital disruption in recent years—irrespective of what shape or size your business is. In 2018, your efforts towards facilitating M-commerce should be geared towards presenting your users with improved chatbots and mobile messengers. ChatBots are a crucial part of the purchase process – quite simply because they facilitate replies to shopper queries at real time. More than 50% of online shoppers have already confirmed that they rely on chatbots for instantaneity.
What more? The coming years are going to witness increased investment in Augmented Reality or AR. And, it's mobile, which is clearly going to draw AR investments in the near future.
Next Post ←
5 major Google Updates Crucial for your Organic Rankings
---
Request a quote or Talk to an expert
We guarantee a response in 6 hours or less. And the best bang for your buck.