ATTAIN THE BEST PPC SERVICES, INTENSIFY YOUR SEO-PERFORMANCE
In the era of digital marketing, PPC has its worth of being the best marketing channel for online marketing. Pay per click (PPC) is an effective advertising model where the advertising is entitled to pay the search engine bid fee when clicked. It is a paid marketing technique where you can increase your reach and awareness among prospectus in the search engine. PPC is a great and practical way to get traffic to the website as it is guaranteed. In short, it is a method of buying inorganic visit to your websites with money rather than earning the visits organically.
As Google started improving its online advertising platform, Google Ads, PPC started to gain popularity and became prominent standard to buy inorganic links and it is critical to incorporate PPC into your digital marketing strategy. PPC services in Bangalore works great when you want to reach your target audience fast and it gives you choice to customize who can view your ads and when someone clicks on your ad, then only you pay.
Indglobal's PPC Management Services
We are the top PPC management company in Bangalore which helps to increase your digital footprints with a tailor-made strategic plan including important keywords, exclusive landing to which your Pay Per Click ads will direct traffic to.

Indglobal is a dedicated Top PPC service provider in Bangalore having significant expertise in the area and we develop strategic plans supported by the channel-specific focus to achieve your acquisition goals. We create PPC ad campaigns tailored exclusively to your target audience. By combining compelling ad copy designs with specific marketing tactics, we improve your brand awareness and strengthen your ROI. We know what exactly takes to put your brand in front of your prospectus when they are searching online.
Why Indglobal
Being the top Pay Per Click management Agency in Bangalore, Indglobal utilizes superior online advertising techniques which will increase your business visibility online and drives increased traffic to your website. PPC advertising is highly successful due to our precision targeting and our expert digital marketers thoroughly study the market before running ads. We offer solutions that allow you to see the customer journey from the moment they click on your ad. Additionally, PPC ROI is easy to track and we can track the effectiveness of campaigns and ensure that ads reach the right audience and they are converting into leads. Being the best Award-Winning Digital Agency in Bangalore, we tailor our ad campaigns according to your budget, so you never go overboard with your marketing budget. As you pay only when clicks are made, unlike other marketing techniques, ROI is extremely high when compared to other online advertising techniques.
Awarded digital marketing agency in India<
Google certified Professionals
Professional PPC campaign set up
Detailed weekly report
Proper tracking for cost-effective campaign management
Worked with brands like IIMB Bangalore, Dayanand Sagar, Jockey, Decathlon, Meraj, Lapitop, and many others.
10+ years' experience in digital marketing
Real-time analysis when compared to competitors
Proper optimization for cost-effective ROI
Dedicated account manager for each client
COAdvanced filtration for the converted and non-converted audience
End-end digital marketing company with content writers, designers, digital marketers, and expert developers.
Reduce Your Monthly Ad Expense with Strategic PPC Campaign Management Services

To reach the right audience and qualified leads, PPC campaign management services are a vital component. Over 85% of online marketing campaigns result in a negative return on investment. Hiring the right PPC Agency in Bangalore can revolutionize your business with online Ad's that convert the most. With Indglobal's PPC management services, you can bring your website in front of your potential customers turning them into loyal customers with Google Adwords Pay Per Click that resonates.
Targeted campaigns to dominate your competition

To create an impactful marketing campaign for your business, Pay Per Click (PPC) service provider in Bangalore is all that you need. Your potential customers are exposed to a variety of ads every day, with every search they do. It is our job to dominate the competition by creating compelling ad copy and creative marketing strategies to interact with your customers. Our Google Adwords PPC management Bangalore services are fully customized to meet your requirements using split tests, geo-targeting, bid-management etc. Our Google certified online marketing specialists perform tests and evaluate the performance of paid strategies.
FAQ

If you are considering to take the plunge into PPC management services in Bangalore, you might have some basic questions in mind. Before getting started, look no further. Here are some common questions and answers.
Why PPC?
Pay per click or PPC is a form of online marketing which allows businesses to put up ads in search engines or anywhere else on the web by paying when any user clicks on an ad. When your organic efforts fail, PPC advertising helps you to make key changes in your existing optimization strategies which in turn will improve quality score and ROI.
Will users click on ads?
Yes. A majority of your target audience who are seriously interested in your products or services will click on your online ads. Almost 98% of google annual revenue comes from online advertising and Google Adwords Pay Per Click. That means users are actually clicking on ads.
Why anyone would click on Google Adwords ads?
Some users click on ads without knowing the difference between organic and paid results whereas others click on your ads as they find it to be the most relevant result for what they are looking for. Google's quality score system works in such a way that Google Adwords PPC management is beneficial for everyone. Also, working on keywords that are relevant to your services, will definitely catch the attention.
Why I must use PPC marketing? Why can't I try email marketing?
PPC marketing is the most efficient and proven way to increase lead generation. Services offered by PPC companies in Bangalore is scalable, flexible, faster than SEO, engaging and moreover, it is measurable and it converts. Additionally, your competitors are doing it to grow their business.
What type of businesses or companies must use PPC
Some people have a misconception that only e-commerce businesses use PPC management services Bangalore, which is wrong. Almost every business can and should be using PPC because that is what is competitive. Businesses with high margins, those who find it hard to sell products, businesses with a diverse array of products etc. can benefit from PPC.
OUR VALUABLE CLIENTS
People who trust us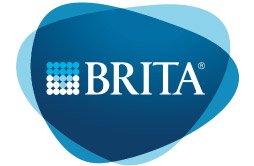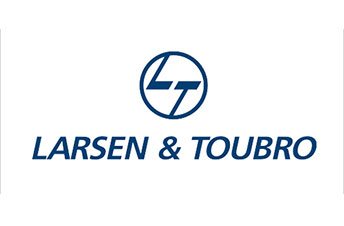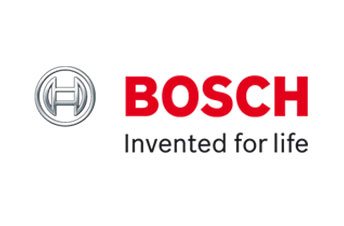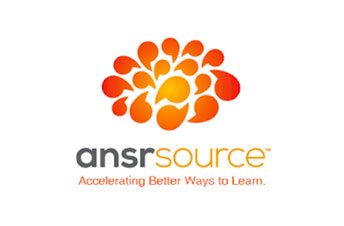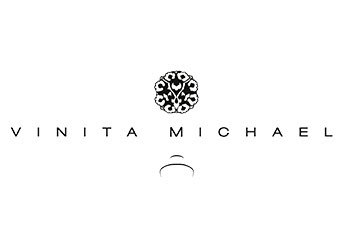 n
Request a quote or Talk to an expert
We guarantee a response in 6 hours or less. And the best bang for your buck.