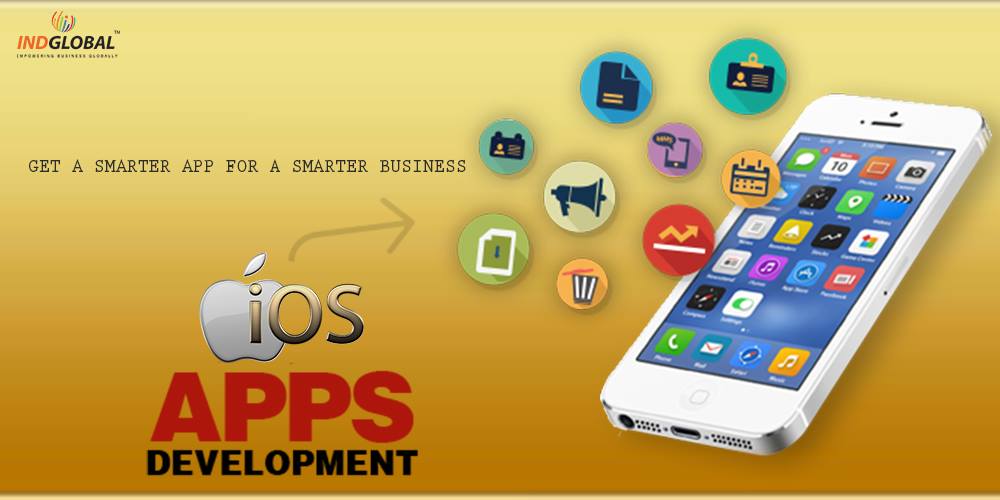 IOS App development company in India
Indglobal is one of the premier iOS app Development Company in India. has brought a unique platform to offer you excellent design and development process. We are a trusted gateway for your business to create iOS (iPad & iPhone) applications at an affordable cost to increase your business revenue. We have developed 100+ iOS applications for global clients across many industries and we have been in the business of creating IOS mobile application from past 9+ years. Our aim is to build next-generation iOS apps that drive the digital enterprise to develop more business potential, new revenues, higher productivity, new markets and greater market penetration. IOS has changed the way we communicate drastically, especially through its applications which were mainly used for entertainment at the start, but now covers a wider range of areas and industries. Our unique design and development method is capable of delivering the desired ROI in the end.
Being one of the top iOS app development company in India we develop iPhone and iPad application with an objective to increase your business performance. Our team is comprised of industry experts and veterans with rich industry experience and in-depth technical expertise in the mobile domain, that helps leverage scalable deployment options and powerful platform for building business-centric IOS mobile applications that allow users to experience secure networking. Every IOS app development idea goes through the distinct process in which our experts work from the scratch and by their experience, convert it into grand existence. Indglobal is an expert among iOS apps development companies in India. We understand that a great software requires a similarly great app and a need for resilience in UI design patterns to offer a variety of Apple Products. Before developing an application, we conduct detailed research on your app objective, your competitors' apps analysis.
The design, usability, functionality, and vision of the software united with the aesthetics of the phone have set it miles apart from its competitors. Indglobal has the experience, the capabilities, and the drive to take you from planning to design to execution, rollout and ongoing success. Our track record speaks for itself, Our developers own the right set of skills and practical experience in the science and art of the creating apps. Our IOS development team pursue in developing custom and secure IOS app solutions according to business needs and scale to satisfy user demands. We collaborate with start-ups, businesses and enterprises to build extensive, thoughtful, and purpose-driven iOS app solutions. We have developed IOS apps for multiple categories such as strengthen reality, Finance/Banking Application, and social networking.
Our company has a solid understanding of the IOS platform and the various components involved including:
iPhone (iOS) SDK
Swift
OpenGL ES
Cocoa Touch / Objective C / C++
WebKit Programming
Programming tools: Xcode IDE, Interface Builder
SQLite Database
Open AL and Core Graphics
Core Audio
Core Animation
GPS
Accelerometer
Core Location Framework
We can build iOS Apps in the following categories:
Enterprise Apps Development
Business Apps Development
Healthcare Apps Development
Medical Apps Development
Fitness Apps Development
E-Commerce Apps Development
Travel and Logistics Apps Development
eLearning Apps Development
Banking Apps Development
---
Request a quote or Talk to an expert
We guarantee a response in 6 hours or less. And the best bang for your buck.